Gunze Natural History Museum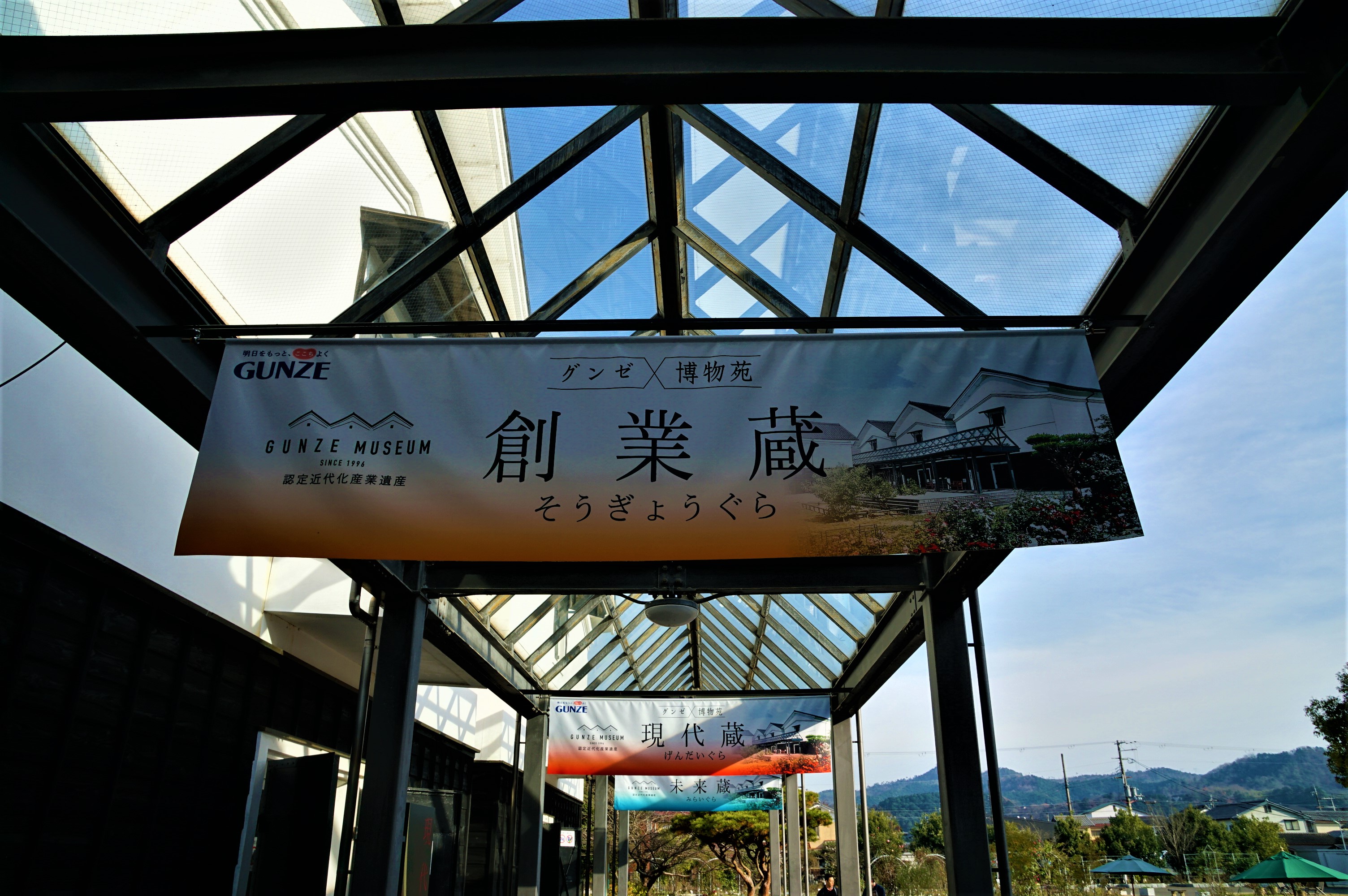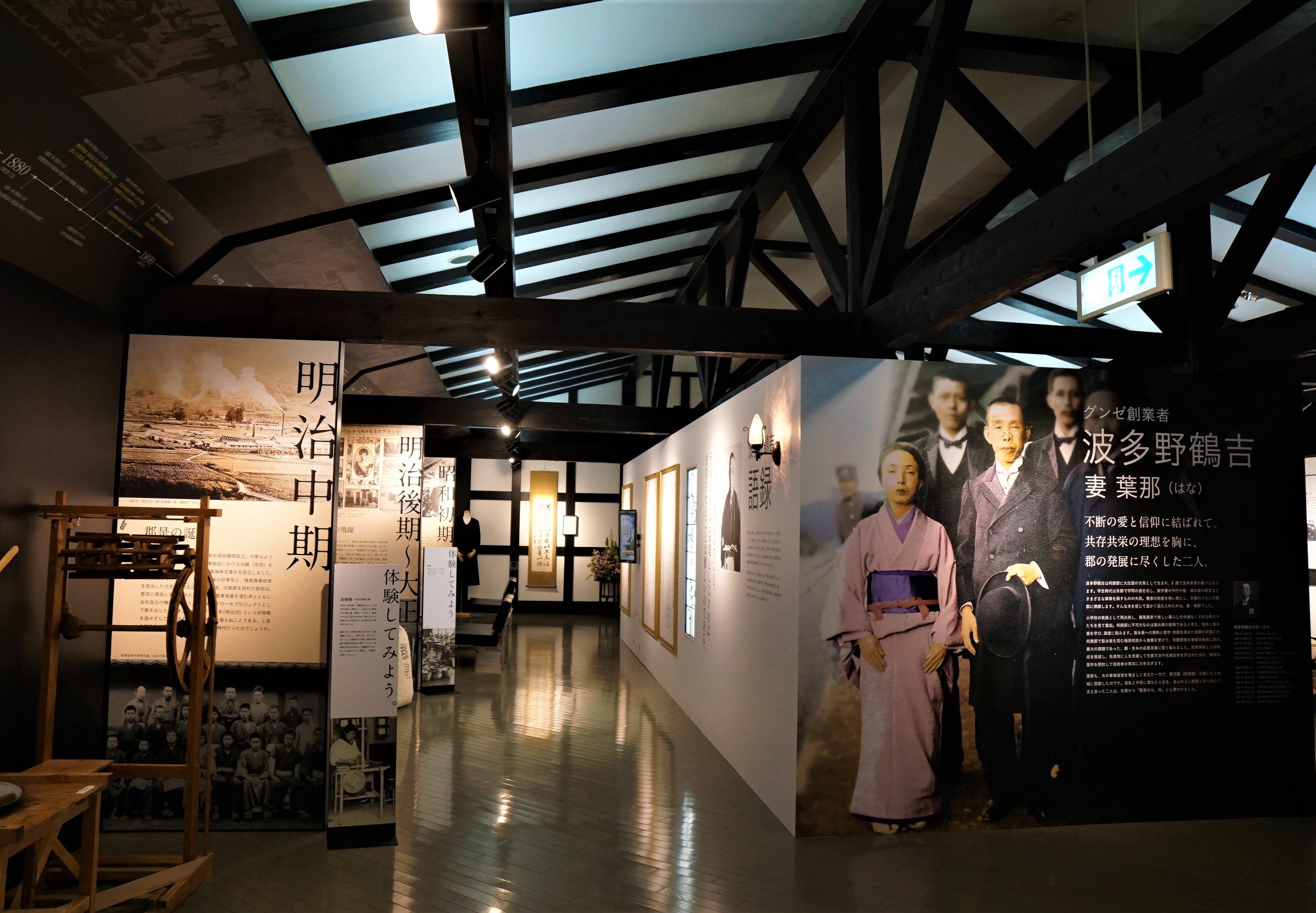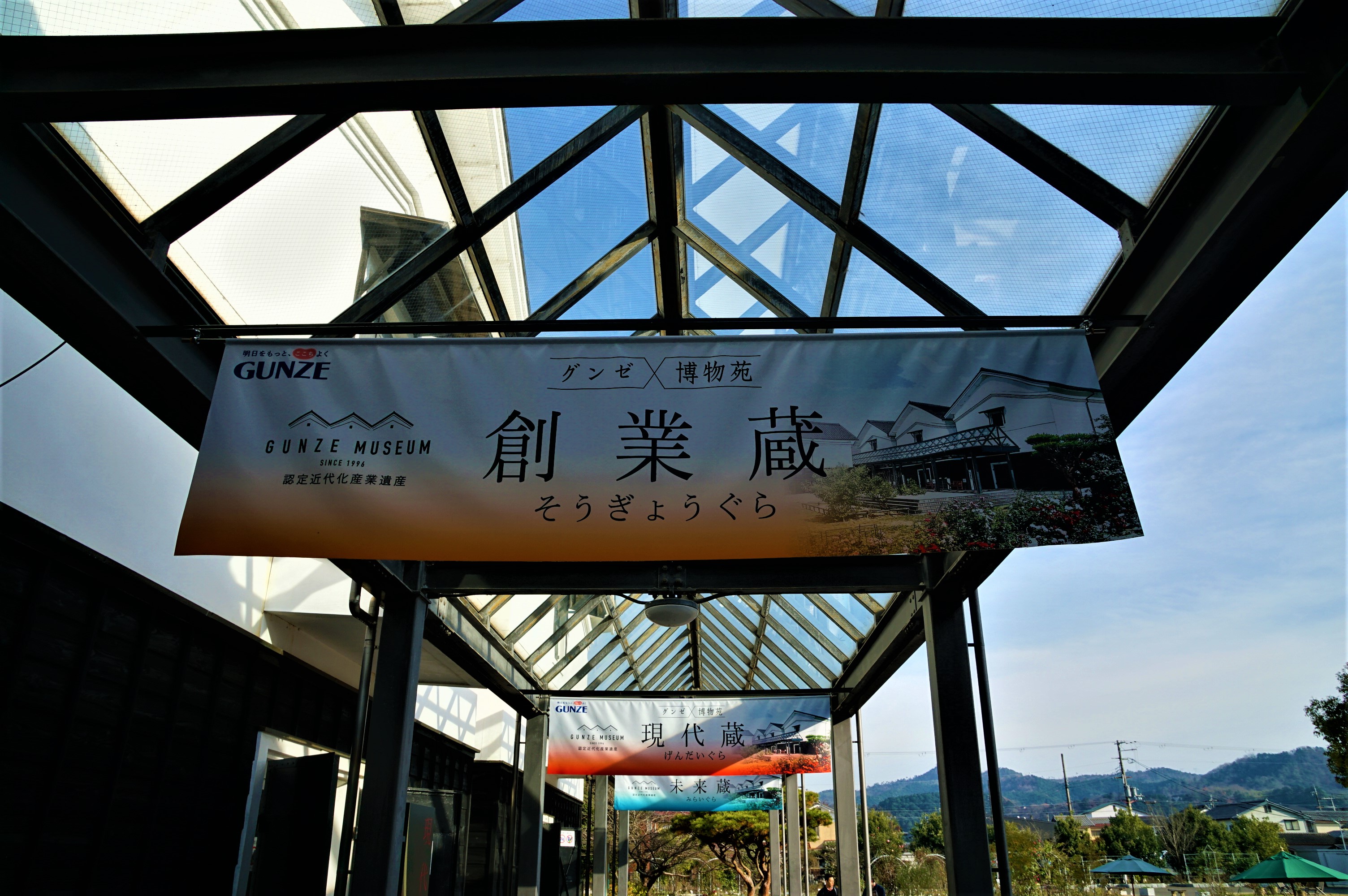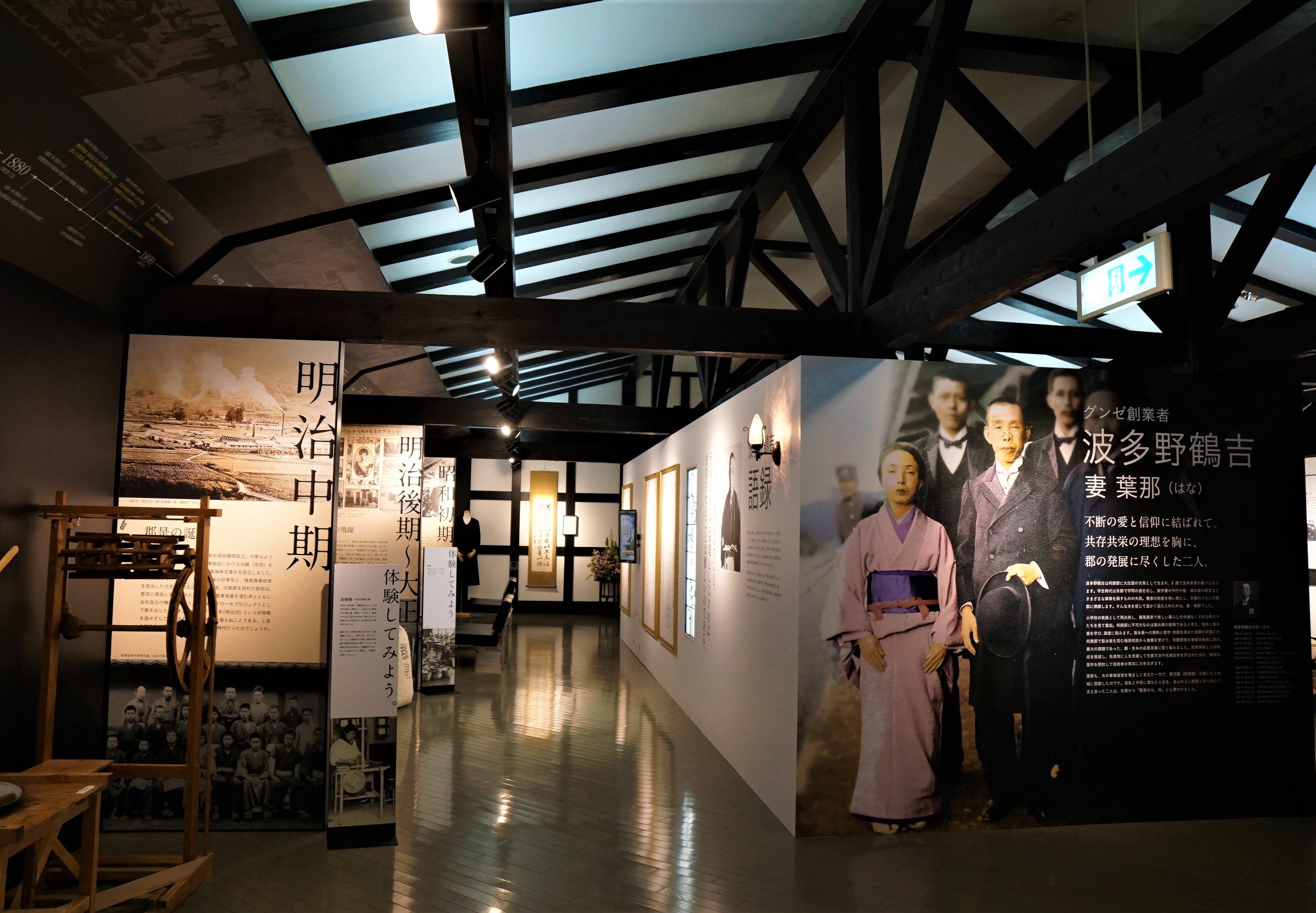 This square is part of Gunze Square, consisting of the Gunze Specialty Product Shop, Ayabe Rose Garden, as well as Gunze Museum, which includes the Memorial Hall.
Gunze Co., Ltd., is a well-known manufacturer of clothing that was founded in Ayabe. The buildings in the square are divided into three different museums, Past, Present, and Future.
Each captures a facet of the Gunze brand throughout history, including the brand's plans for future innovation.
● Exhibition warehouses (Past warehouse, Present warehouse, Future warehouse), present
(Opening time) 10: 00-16: 00
(Closed day) Tuesday (the following day if a holiday), New Year's holiday
● Doko-an
(Opening hours) 11: 00-16: 00 * Opening only on Thursdays, Fridays and Saturdays
* The Ayabe Specialty Product Shop is open from 9:00 to 17:00.
For details, please see the website for the special products.
Gunze Memorial Hall
(Opening hours) 10: 00-16: 00 * Open only on Fridays
(However, it will be closed on holidays, GW, Obon, and year-end and New Year holidays)

TEL: 0773-43-3181 (Monday to Friday)
address: 1-2 Kameno, Aonomachi, Ayabe
Fee: free
access: [Car] About 5 minutes from Maizuru Wakasa Expressway "Ayabe IC", about 10 minutes from Kyoto Expressway "Ayabe Ankokuji IC"
[Train] Get off at Ayabe Station on the JR San'in Main Line / Maizuru Line, about 10 minutes on foot from the north exit