Kaya Yamanoie, mountain house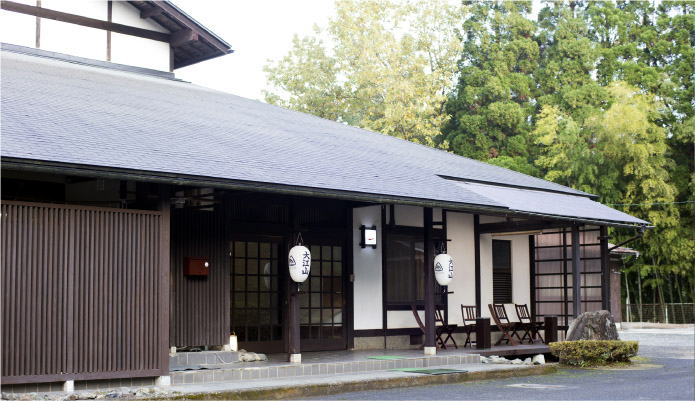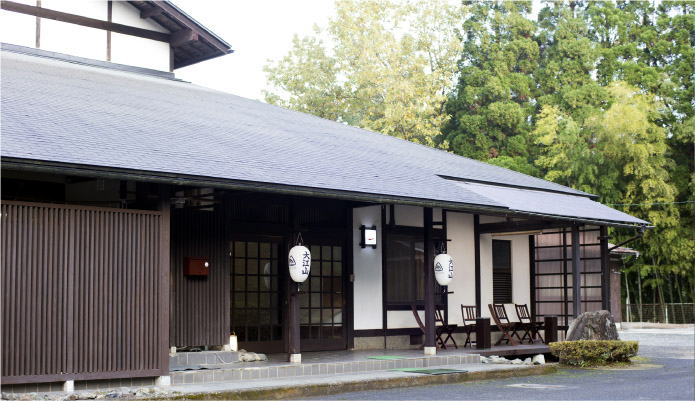 Kaya Yamanoie sits alone on a small mountain road on the way to the Oeyama mountain range. From the windows, you will look out over the valley below. And at an elevation of 158m, you will have the forest breeze, bird songs, and quiet as your companions. The location is excellent for hiking and trekking, as the house is not far from the trail head to the mountain range. But it's also a location where you can experience all manner of slow living. The town of Yosano is famous for its 300 year tradition of Tango chirimen textured silk, and the area produces 60 percent of the silk used in Japan's top quality kimono. The town also has a street that has been preserved with historical buildings and a tour of a prominent silk merchant's residence is also possible. A walk through this town will transport you back through time. Complement a stroll through this iconic town with a kimono rental & tour made from the highest quality chirimen silk.
Kaya Yamanoie also offers a quartet of experiences: guided hikes, succulent planting, pottery making, and wood stove-pot rice cooking.
An overnight stay here can include two home-cooked meals that use local ingredients and seafood.
address: 629-2413, Kyoto, Yoza, Yosano, Atsue 1401
price: 4,000 yen (per night per person)
5,000 yen (per night per person, includes breakfast)
7,500 yen (per night per person, includes breakfast and dinner)

Check out their website for more information
http://www.kaya-yamanoie.com/
Feel free to contact Kyoto by the Sea DMO for information/reservations
*This accommodation can also be reserved through booking.com (link on Yamanoie's website)
Info on the "Real Kimono Experience" can be found here:
https://yosano-kankou.net/kimono/en/