Funaya Fuga, boat house stay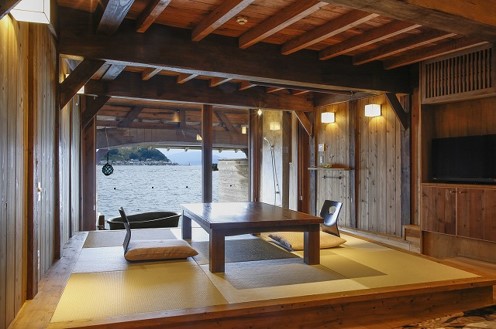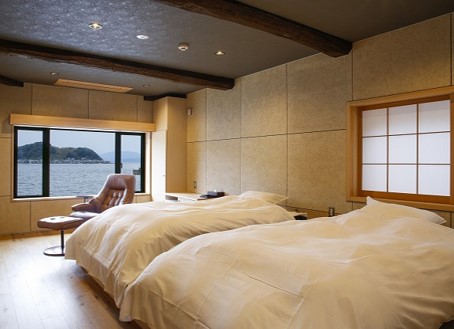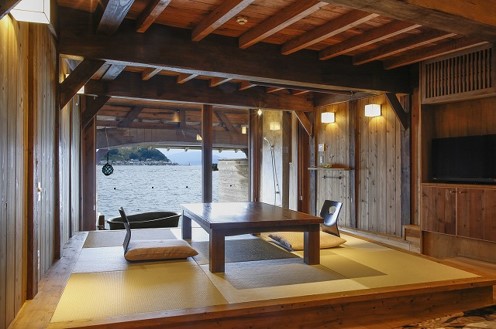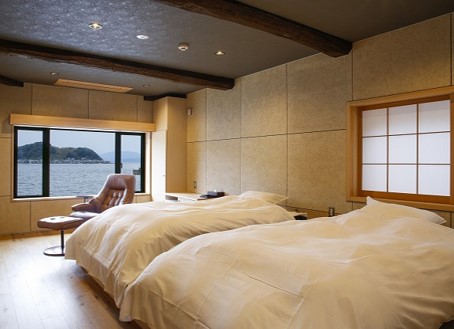 Stay in a renovated boat house right on Ine Bay, one of UNESCO's "World's Most Beautiful Bays." Ine is an active fishing village, and the only one of Japan's "Most Beautiful Villages" built on the water.
Other activities in the village include visiting the world famous Mukai Sake Brewery, taking an intimate tour in a sea taxi, fishing, e-bike tours, and more. You may even want to visit the local harbor in the morning as the fishing boats return, pick out your favorite fish among the day's catch, and have it grilled fresh for you.
A full listing of the inns and boat houses around Ine Bay, including Funaya Fuga can be found via the link, as well as details regarding your stay at Fuga, including pricing and meals.