Genmyoan, fit for royalty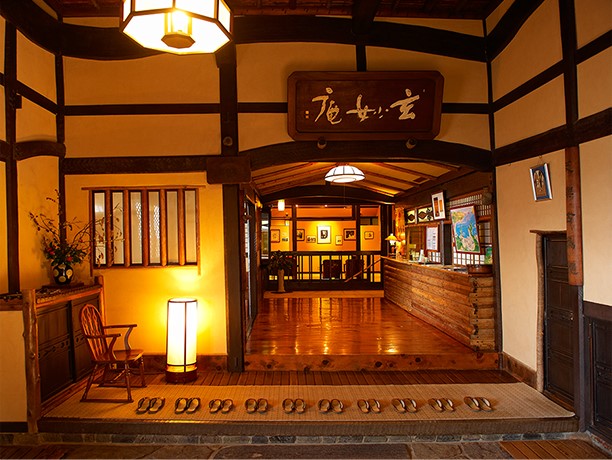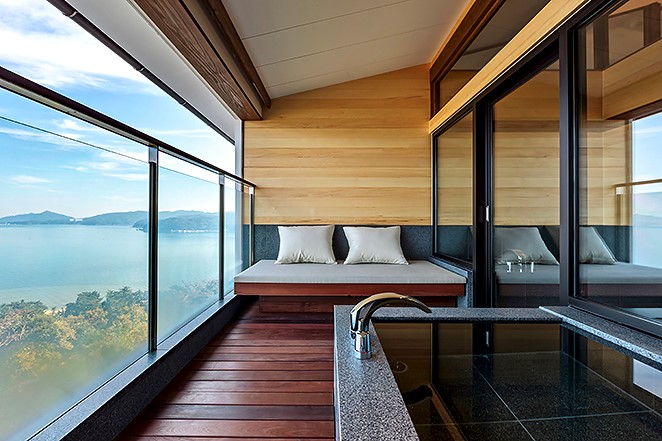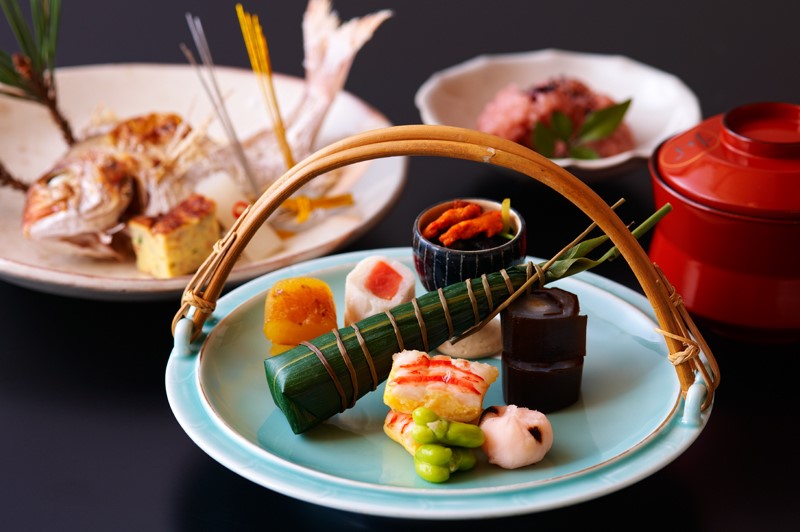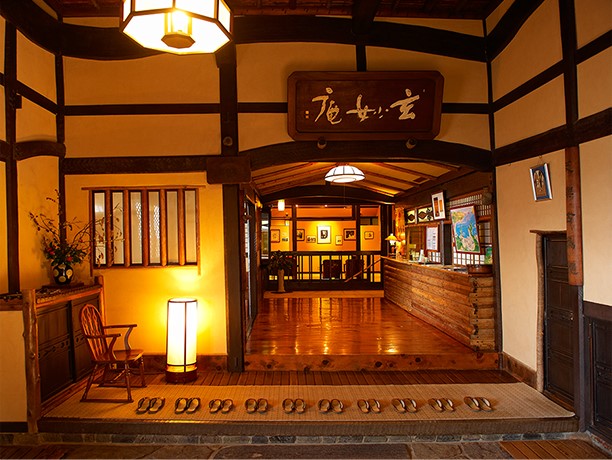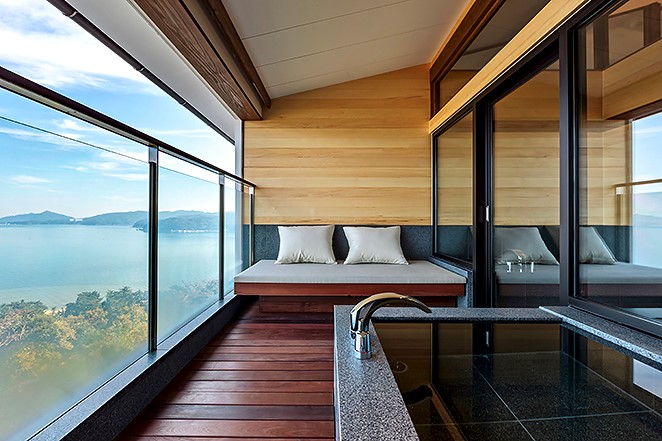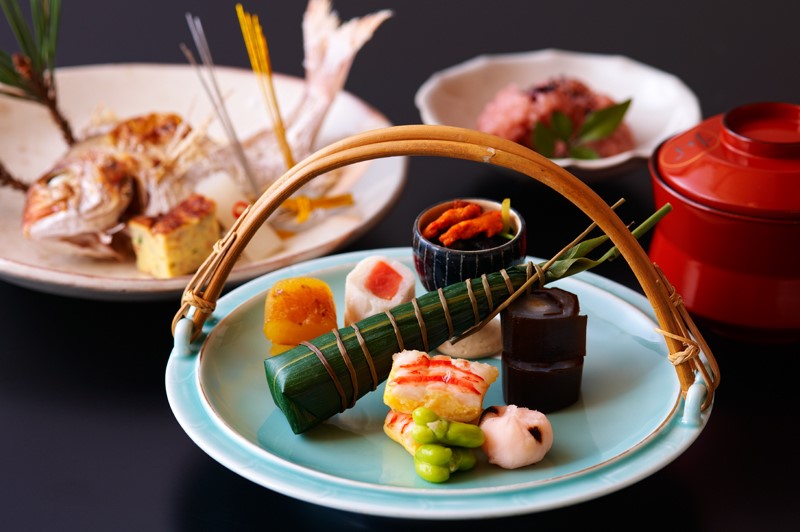 Genmyoan is an impeccable Japanese inn that has hosted the imperial family.
The accommodation and fine dining establishment is a gem in the mountains overlooking Amanohashidate, the pine forested land bridge that is one of Japan's Three Scenic Views. The ryokan, or Japanese inn, is situated 70 meters above the sea and the rooms all sport unparalleled views of the bay below. Upon entering, the history and culture of the establishment is unmistakable. Reception tea and hand-made treats will await you before you are shown to you room, many of which include a private bath in the room. Regardless, it is worth visiting the onsite baths (for guest use only) for a look at the architecture and expansive views of the mountains, sea, and villages down below.
It is more than worth noting that the rooms at Genmyoan feel more like individual guest houses, because of how spacious they are and also because each room has large windows letting in a lot of natural light and offering spectacular views of Amanohashidate. This ryokan gives visitors more than the "traditional" inn experience, it is a location that is preserving the culture and refinement of old-world Japan.
The ryokan is located quite close to the station, and complimentary car service to the inn is also available. The town below is filled with small shops, restaurants, the beautiful Chionji Temple for those seeking introspection and clarity (Chionji is a temple of wisdom), as well as the Amanohashidate land bridge and walking paths with beaches on both sides.
Stays include a multi-course dinner and breakfast meal, using local ingredients and prepared by head chef Iwaki Naoki.
Also check out Genmyoan's "Café et Patisserie Genmyoan," located in the main town (1 minute walk from the train station). The cafe has fresh made cakes, tarts, cookies, and shaved ice, as well as a variety of drinks ranging from coffee, espresso's, juices, and a selection of fair trade organic teas. There is a small gift shop in the cafe that sells teas, handmade treats, and handcrafted pottery and glassware.
Café et Patisserie Genmyoan's facebook page has pictures and events:
https://www.facebook.com/cafegenmyoan/
Check out Genmyoan's websited for more information: