Hoshi no Oto, Marinetopia Resort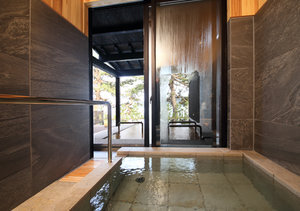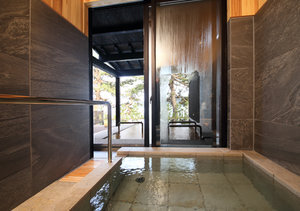 Every one of Hoshi no Oto's seven villas faces the sea. Each 120㎡ suite comes with indoor and outdoor natural hot springs (each with different water properties), as well as a private pool, terrace, and sea views. These suites are furnished by designers and architects from around the world, with world-class amenities, cuisine, and hospitality. The reception area also serves as a lounge, with hand-made sweets, fruit, and drink services that change throughout the day & night (wine, beer, cocktails, fresh-made juices).
¥58,000~ (per person) two meals included (Room prices vary by amenities and seasonal cuisine)
Hoshi no Oto's website is in Japanese, but Kyoto by the Sea DMO can always help with booking and information.