Ayabe Rose Garden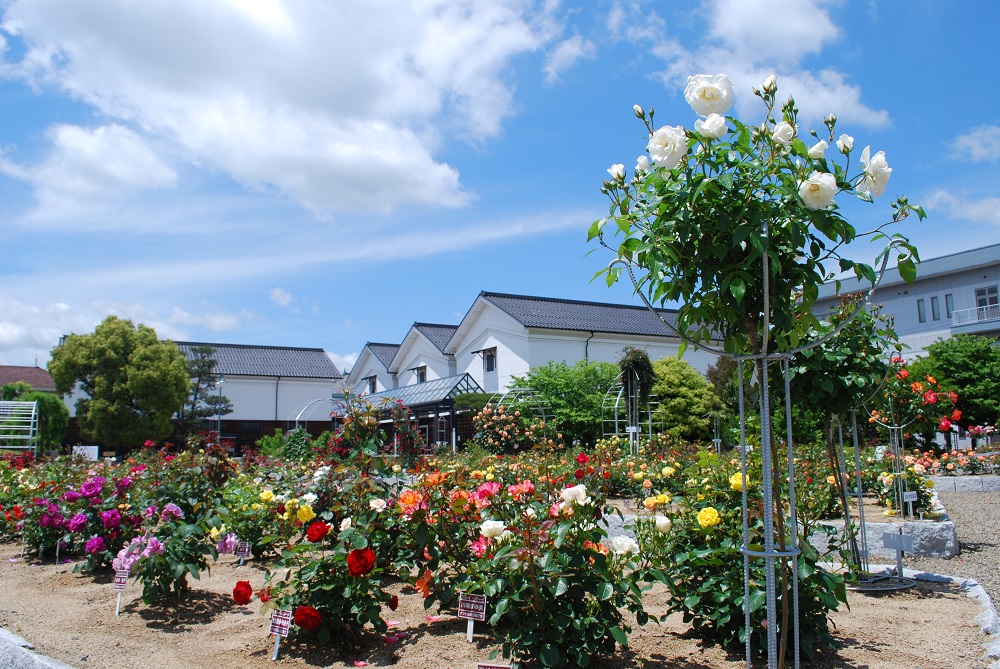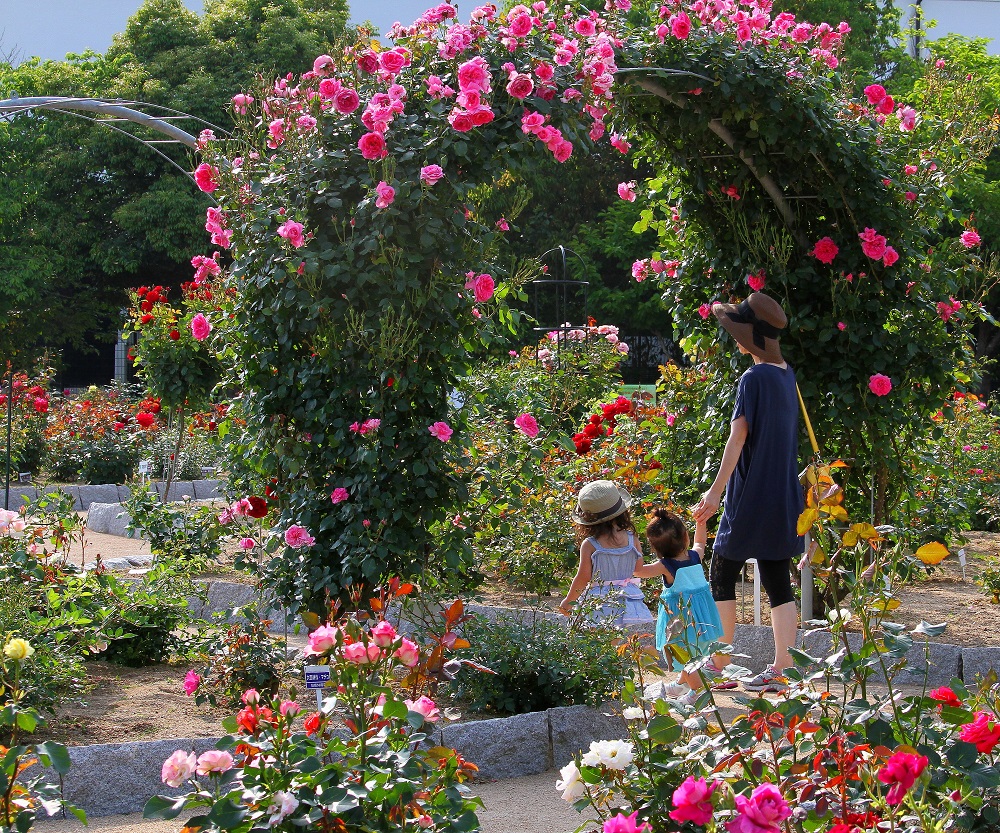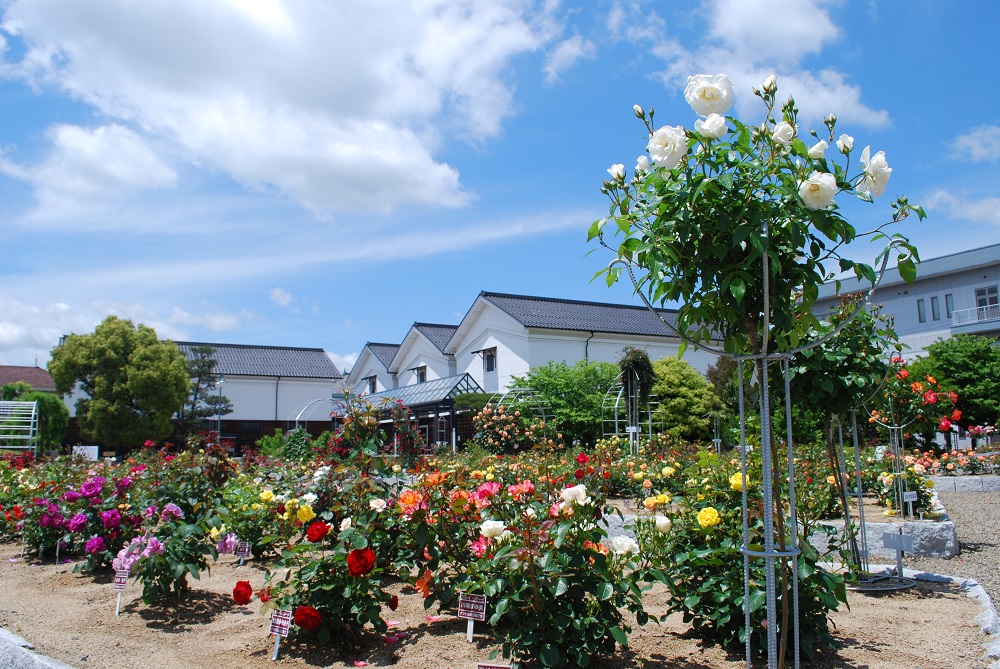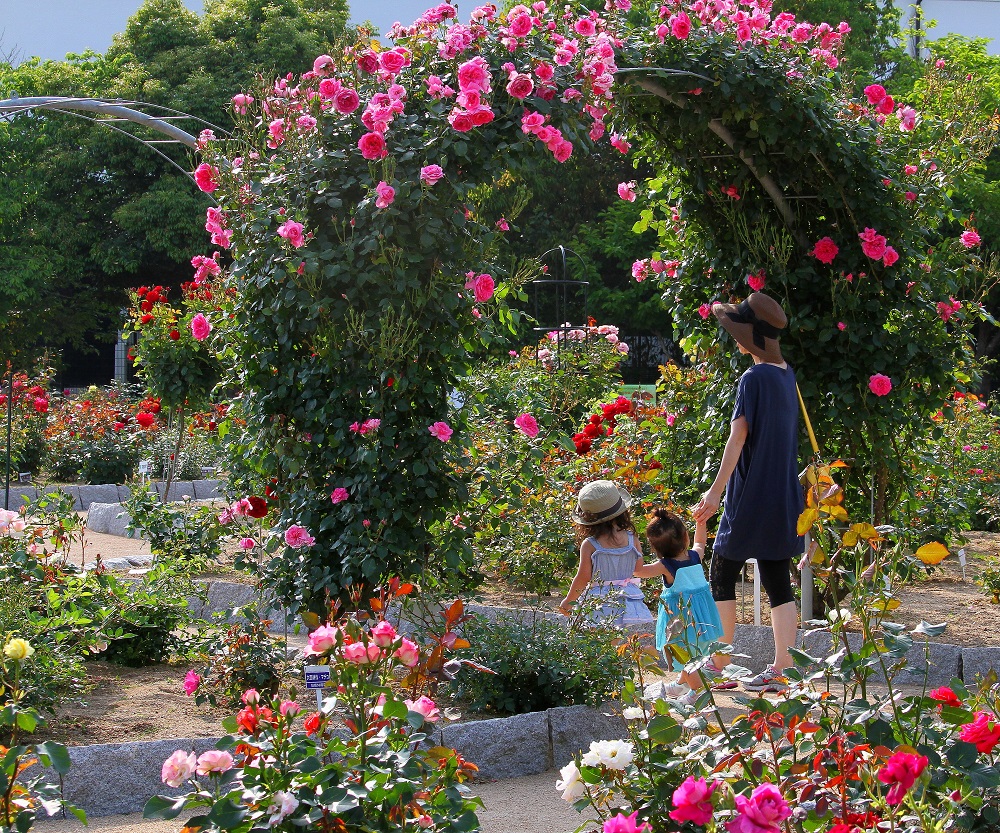 1,200 roses bloom during the spring and fall
Opened in October 2010 to commemorate the 60th anniversary of the municipality, Ayabe Rose Garden is a part of Gunze Square, along with the Gunze Square Specialty-product Store and Gunze Square Museums. The rose garden is a seasonal highlight that hosts blooming festivals, with the main attraction being the central flowerbed where "Anne's Rose" is planted. Ayabe is known as a city that promotes peace, and in recognition of this message of peace, the city was gifted special rose seeds from Anne Frank's father to spread the hope of worldwide peace.

TEL: 0773-43-0811 (Gunze Square Specialty-product Store)
address: 1-2 Kamameshi, Aonomachi, Ayabe
hours: 9:00 to 17:00
closed: Tuesday (If it is a holiday, the next day)
admission: free
access: [Car] About 5 minutes from Maizuru Wakasa Expressway "Ayabe IC", about 10 minutes from Kyoto Transverse Expressway "Ayabe Ankokuji IC"
[Train] Get off at Ayabe Station on the JR San'in Main Line / Maizuru Line, about 10 minutes on foot from the north exit.