Ayabe Foliage Festival Nov. 15, 16, 17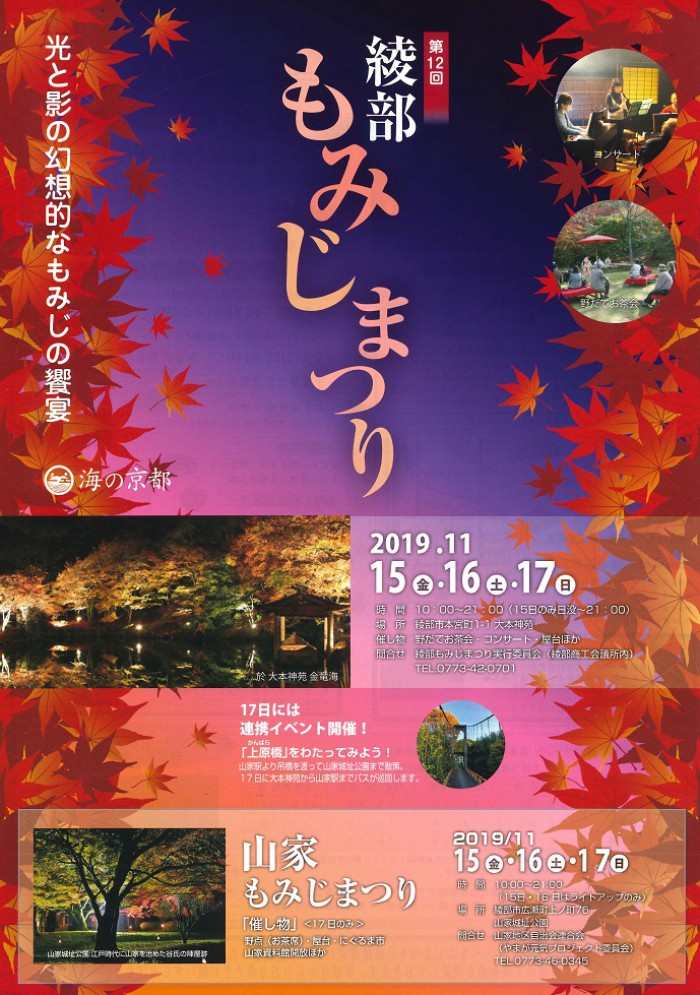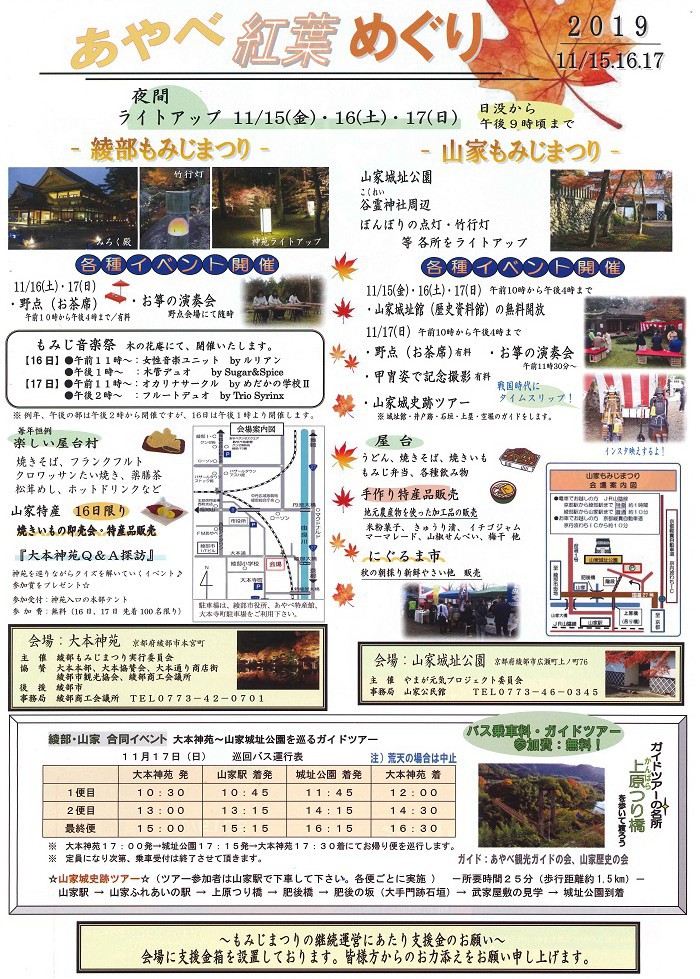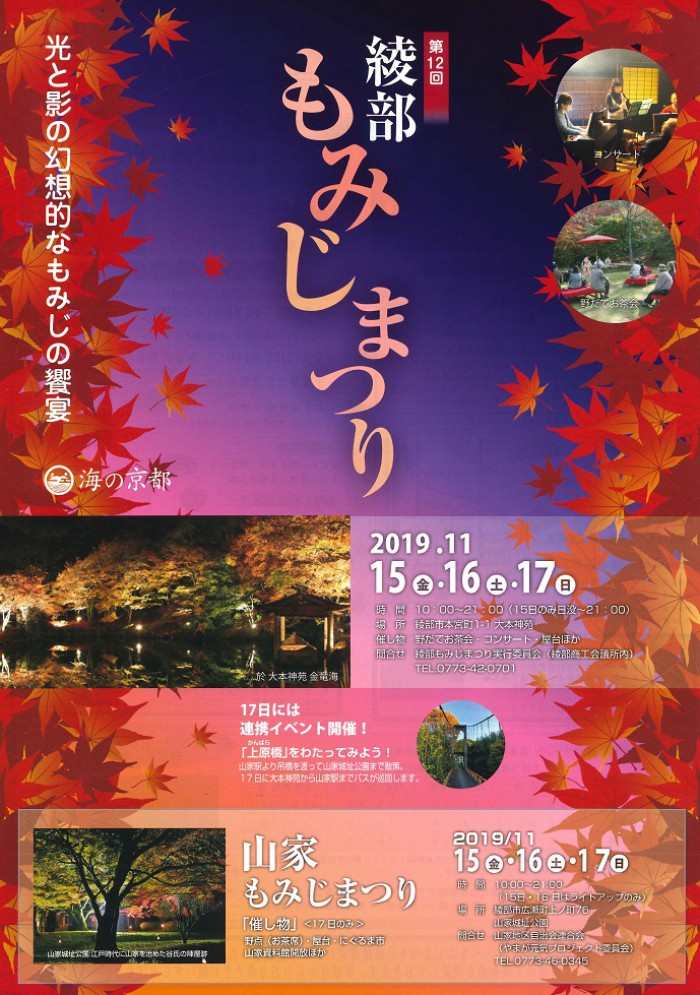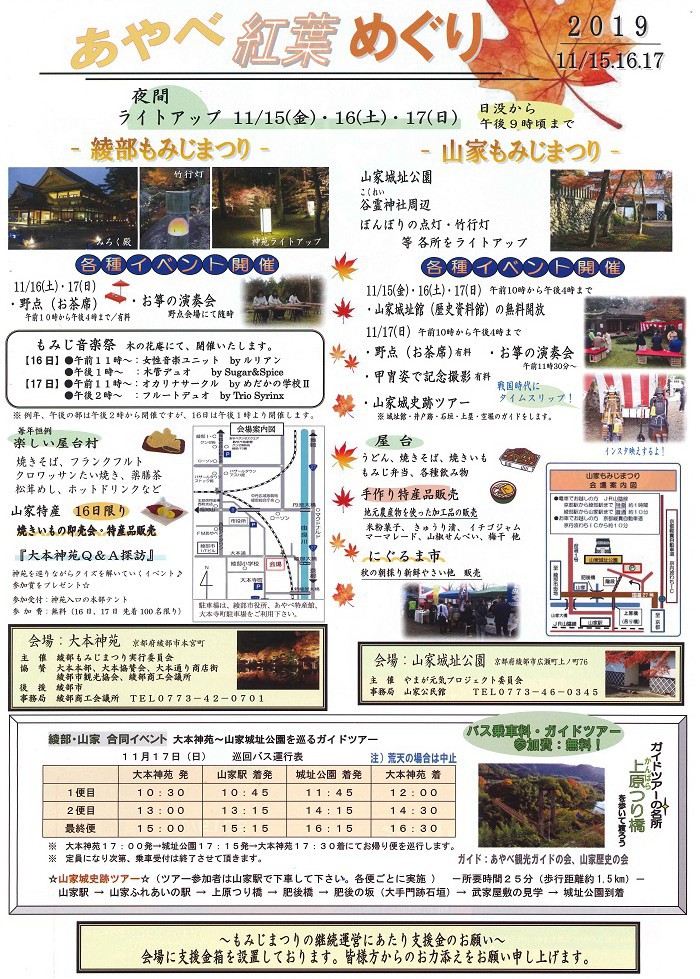 Ayabe is an amazing city to view the fall foliage. The town is filled with a variety of deciduous trees that display amazing colors throughout late October and through November. This fall festival is a feast of Ayabe's light and shadow, and will take place during prime autumn viewing: November 15th, 16th, and 17th.
The Oomoto (oh-moto) grounds are serene and picturesque, with a vast garden filled with blossoming seasonal flowers, and of course the autumn leaves.
Nodate tea party, rice bowl concert, maple music festival, concert, food stalls, etc.
There will be an elegant Ayano tea party, a koto (Japanese zither) concert, foliage music festival, concert, event stands, food-stalls and more.
Dates: Nov. 15-17 (Fri., Sat., Sun.)
event hours:10:00~21:00(nov. 15th runs from sunset to 9:00pm)
location: Oomoto grounds
address:1-1 Hongucho, Ayabe, Kyoto 623-0036
access: 15minute walk from Ayabe station
for inquiries: contact the Ayabe Momiji Matsuri (foliage festival) Committee, Ayabe City, Chamber of Commerce and Industry: 0773-42-0701
for event information in English contact the Kyoto by the Sea DMO: 0772-68-5055