Shishizaki Inari Shrine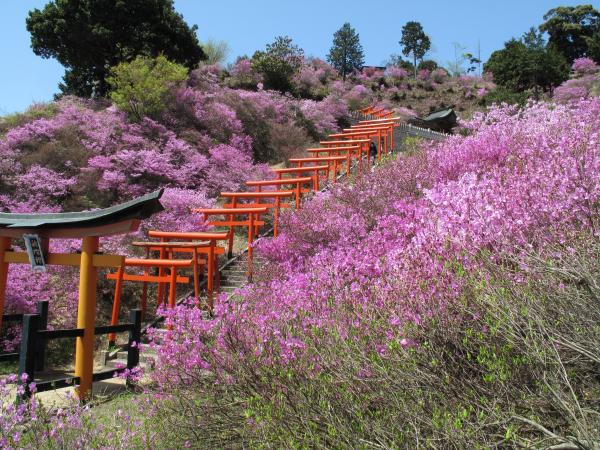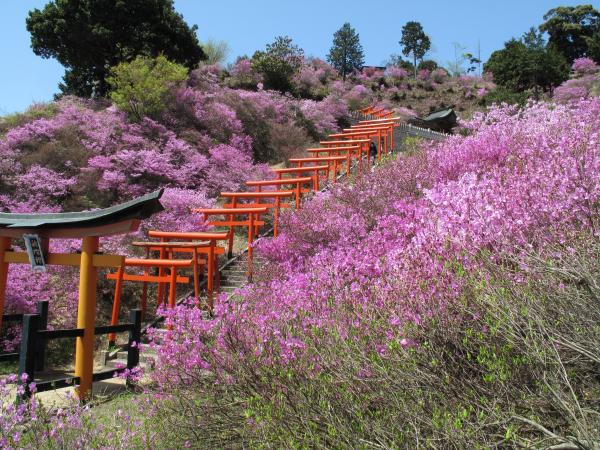 The view from the observatory is similar to the composition of the national treasure "Amanohashidate" drawn by Sesshu, so it was named "Sesshukan".
From mid to late April, azaleas dye the mountain pink and contrast beautifully with the vermilion torii gates climbing the hill.
Around 1000 trees grow in the vicinity, with dark pink flowers blooming every year.
TEL:0772-22-8030
address: Amanohashidate Sesshu Observatory Rest Station Shishizaki, Miyazu City, Kyoto Prefecture
hours: always open to the public
access: Approximately 8 minutes by bus from Miyazu Station, Kyoto Tango Railway (get off at: Shishizaki), About 10 minutes by car from Miyazu Amanohashidate IC Expressway