Kyoto Traditional Fishing Town Tour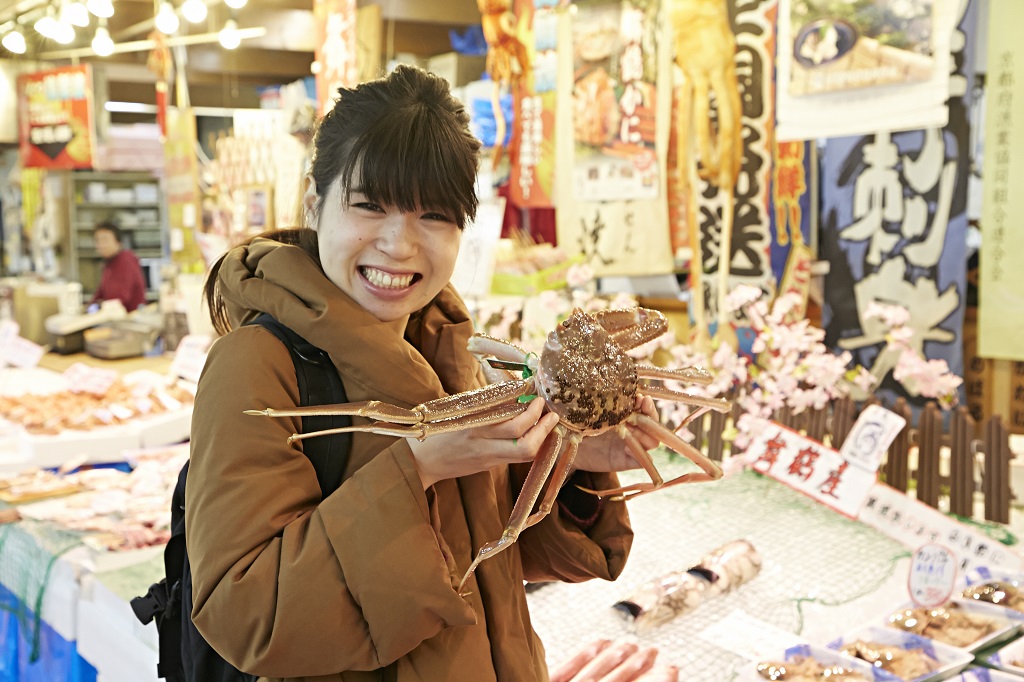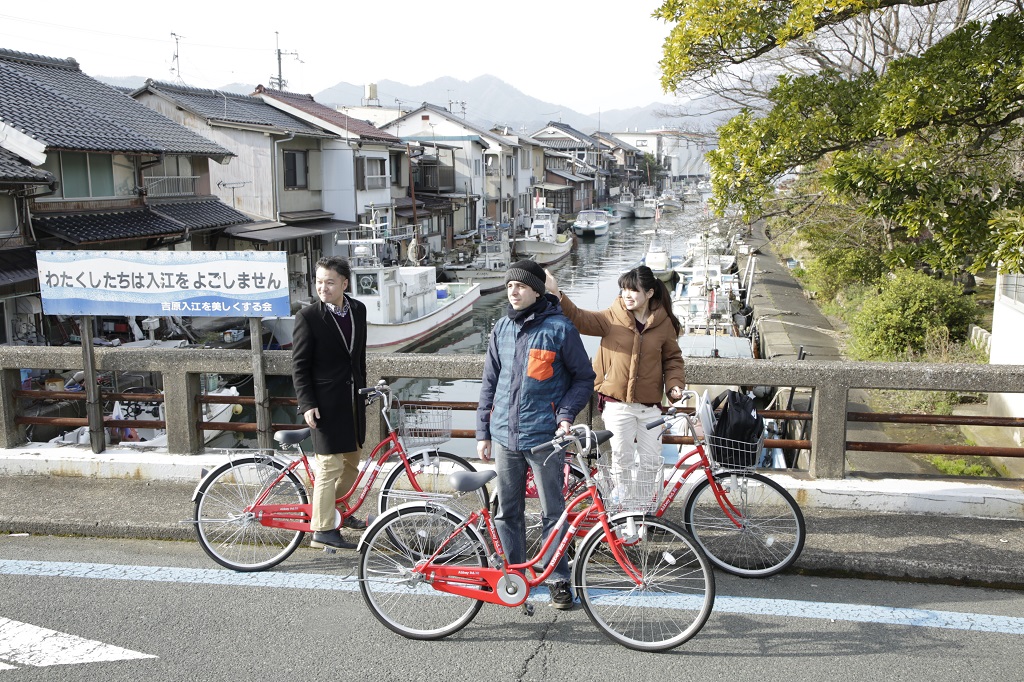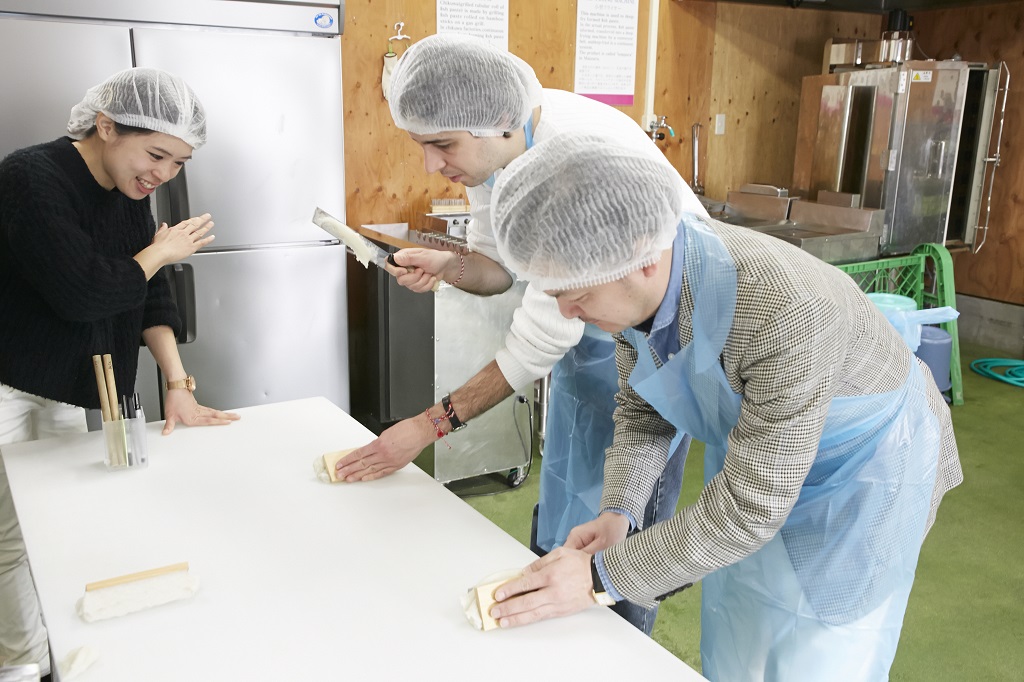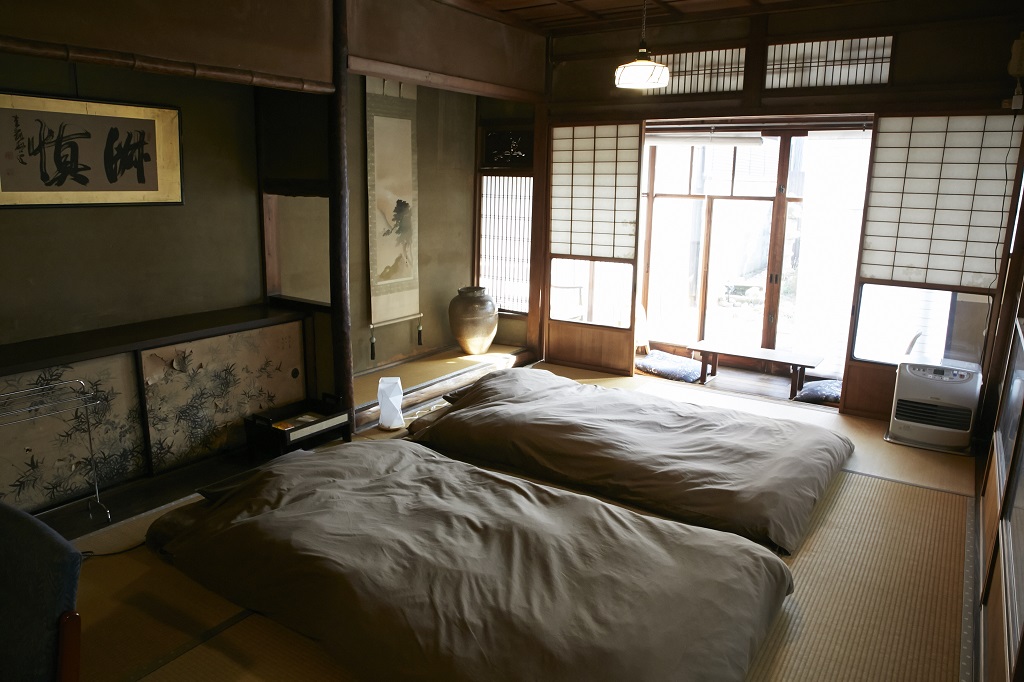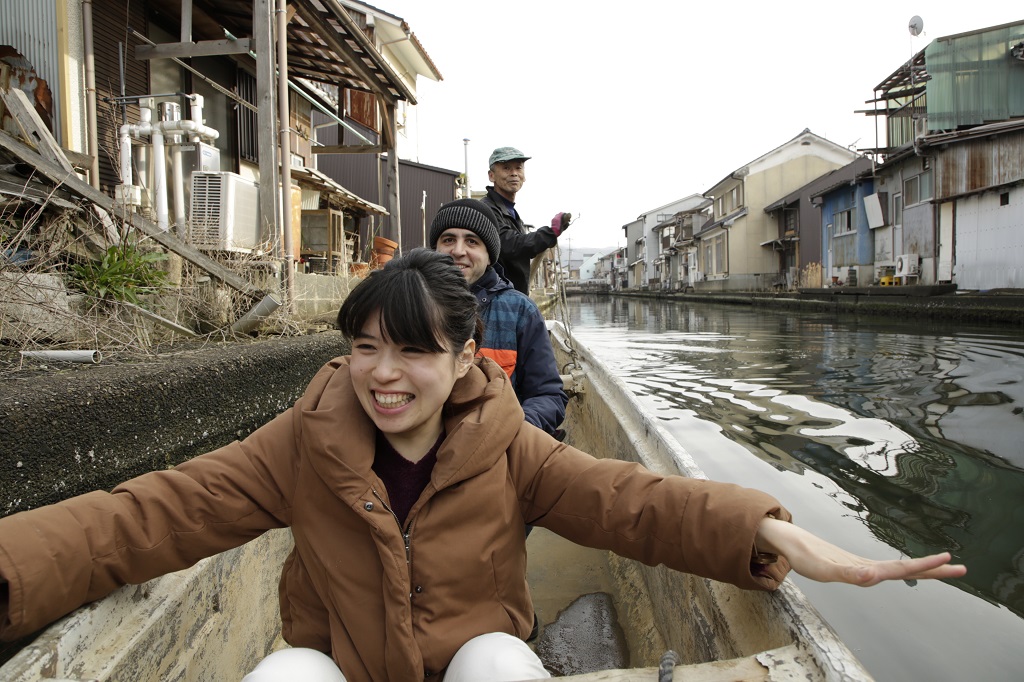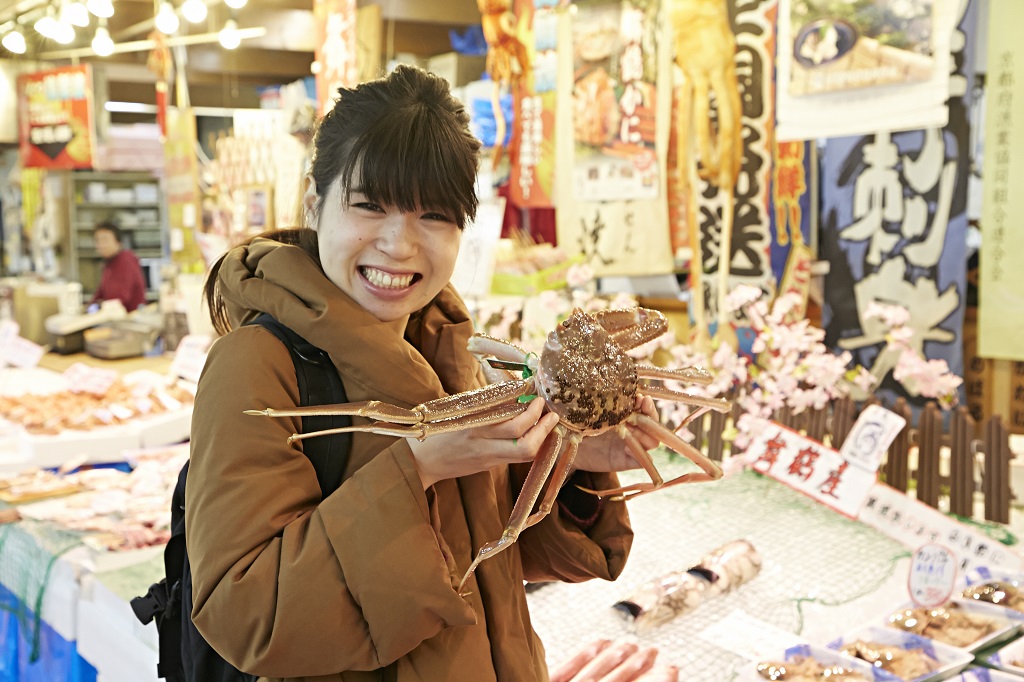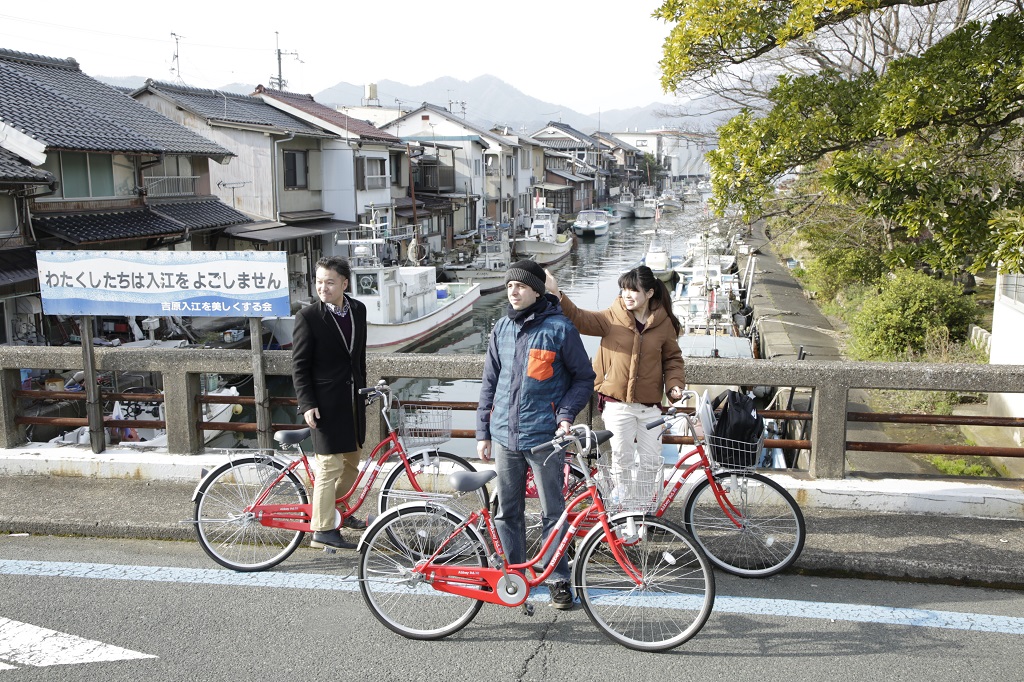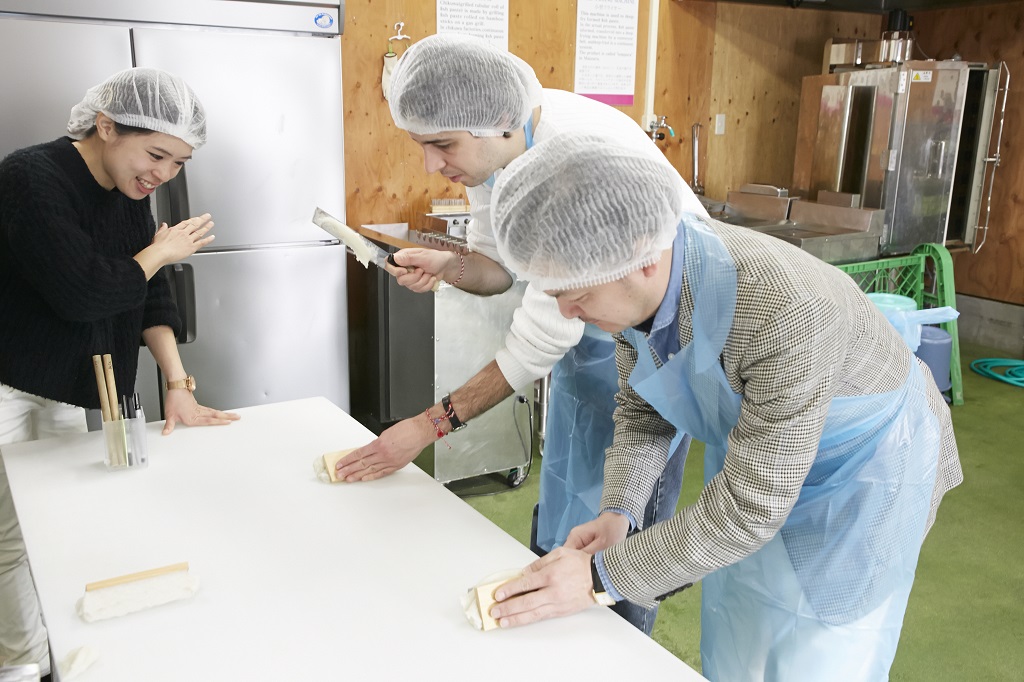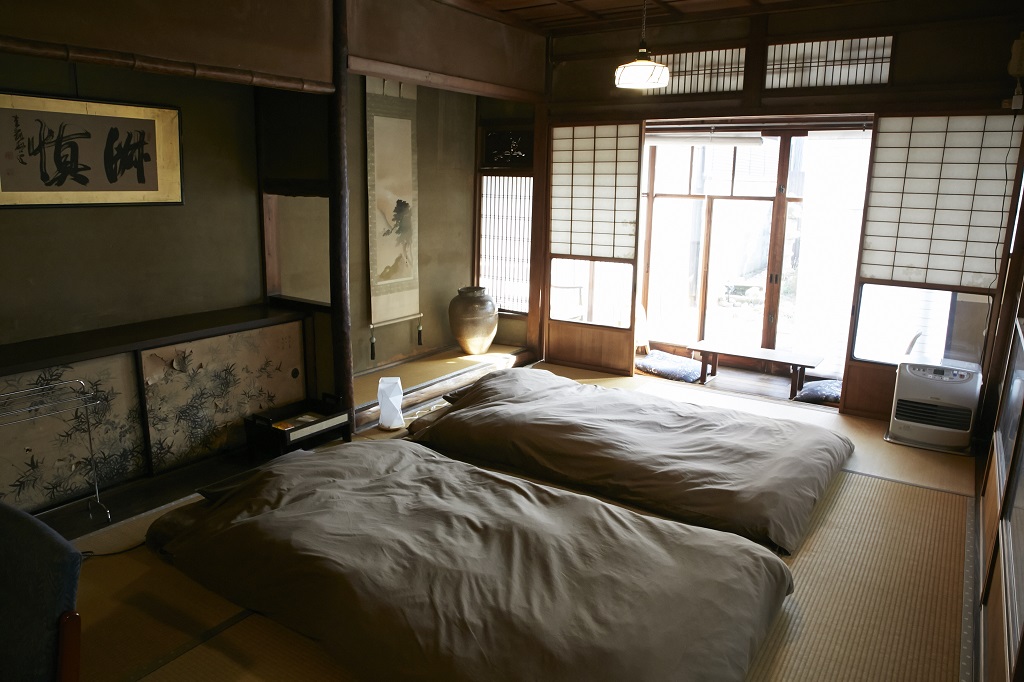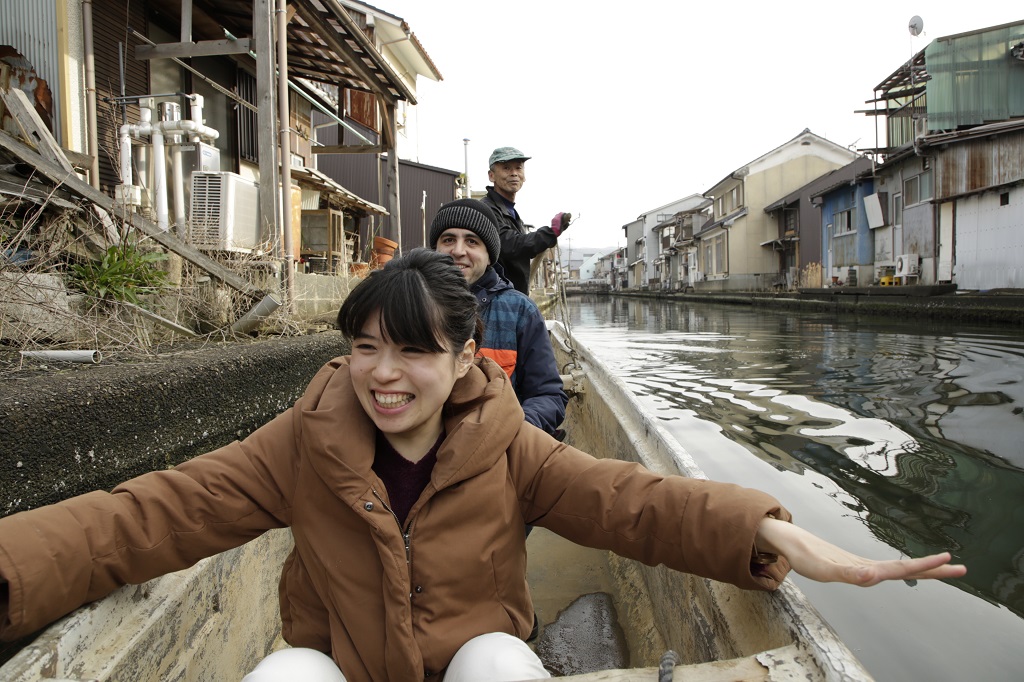 Join a local and tour Kyoto's traditional fishing town! Explore Yoshihara inlet by bicycle and boat, visit the local seafood market, enjoy a BBQ lunch, and experience making your own 'kamaboko' fish cakes using fresh seafood!
HIGHLIGHTS
Enjoy a cycle through the traditional scenery of Yoshihara fishing town
Take a boat ride and discover the boat homes by the water's edge
Shop around and have lunch at a local seafood market
Make your own 'kamaboko' fish cakes at a factory using fresh local seafood
While Japan's major cities advance and change rapidly, Kyoto is one of the few remaining places where time may seem to stand relatively still.
Its ancient sights continue to attract visitors from in and out of the country, as people flock to experience a piece of old Japan.
Away from the hustle and bustle of crowds, however, is a rather tucked away part of Kyoto.
Located near the sea is the traditional fishing town of Yoshihara, called the "Venice of Japan".
While it may not boast a rich history of many eras, this small town was built for fishermen during the Edo period and has still preserved its traditional architecture and charm.
Before you begin touring the area, you can first drop off your luggage at Saika-an — a 130-year-old traditional Japanese house that has been turned into an inn.
After that, join your guide for a leisurely cycle through the fishing town's main roads and bridges before stopping along a canal for a boat ride in a traditional wooden boat.
These canals aren't only a beautiful sight, but the boat homes that stand right on the water's edge have a very traditional and quaint feeling about them.
Observe the lifestyle of the local people living there, and how they have preserved the simple way of life of fisher people during the Edo period.
After your boat ride, your guide will take you to a local shopping market where you can discover all sorts of fresh seafood, some caught by the fishermen themselves.
For lunch, enjoy picking from the fresh seafood and having it barbequed right before you, but be sure to save some of your appetite for the next tour activity!
At Maizuru kamaboko factory plant, you can have a go at making your own 'kamaboko' (steamed fish cake) using fresh local seafood.
After a brief lesson on the history of kamaboko, you can begin creating various seafood mixtures, molding them into different forms, then steaming or frying them until they are ready.
Indulge in your own handmade kamaboko and take some home with you as edible souvenirs!
When you are done, you will return back to Saika-an inn to pick up your luggage and end your tour.
For a longer experience, you can round up your day with a tour of Maizuru city, where Yoshihara is located, before retiring back to the lodgings for a hot bath, dinner, and a good night's sleep.
Book now and discover Kyoto's quaint fishing town by the sea!
NOTES:
- Minimum 2 participants required to join this tour. (7,813 JPY per person, +1-night stay 15,000 JPY per person)
ITINERARY
Option 1: Tour
11:00 Meet up at Nishi Maizuru Station
11:15 Stop at Saika-an lodging, luggage storage, old houses tour
11:30 Visit Yoshihara, bicycle rental, Japanese boat
13:00 Visit Maizuru Port Toretore Center for lunch. When closed on Wednesdays, the guide will take you to nearby restaurants
14:15 Arrival at Maizuru kamaboko plant
14:30 Kamaboko molding and steaming experience
16:00 Experience ends
16:15 Stop by Saika-an to pick up luggage
16:30 Drop off at Nishi Maizuru Station
Option 2: Tour + Stay
16:30 Maizuru Tour
18:00 Return to accommodation for dinner and bath
Day 2, 8:30 Breakfast at lodgings
10:00 Drop-off at Nishi Maizuru Station
Book online:
https://www.govoyagin.com/ja/activities/japan-kyoto-kyoto-traditional-fishing-town-tour/10879