Organic Farm Tour & Cooking Class in Kyoto by the Sea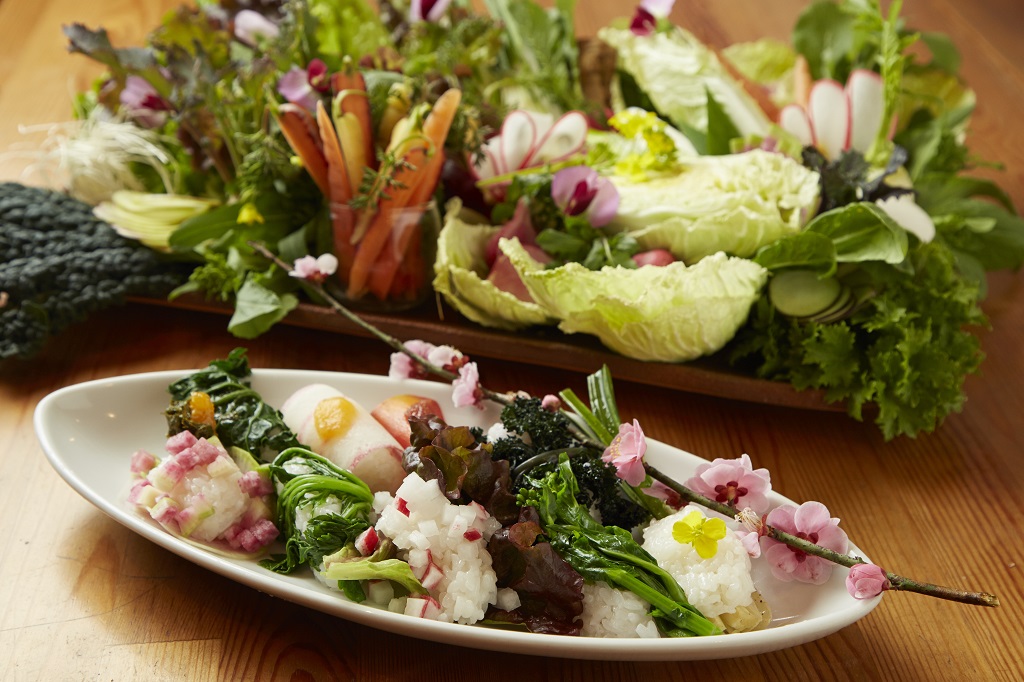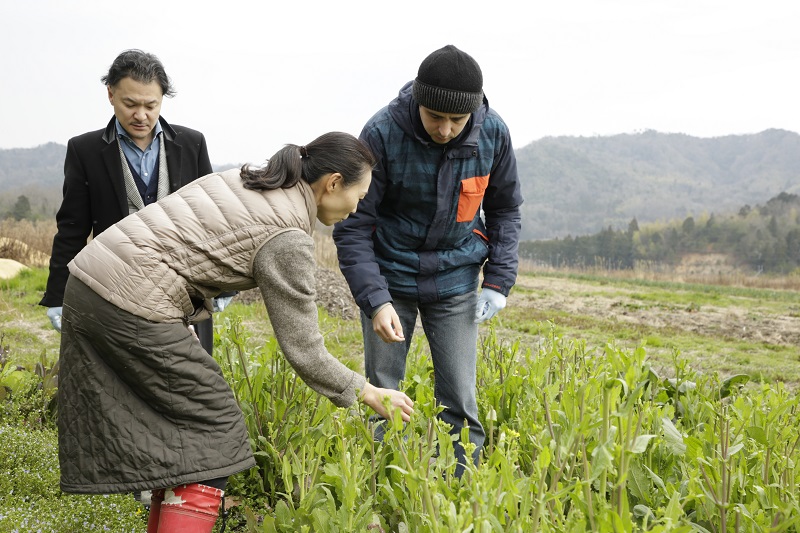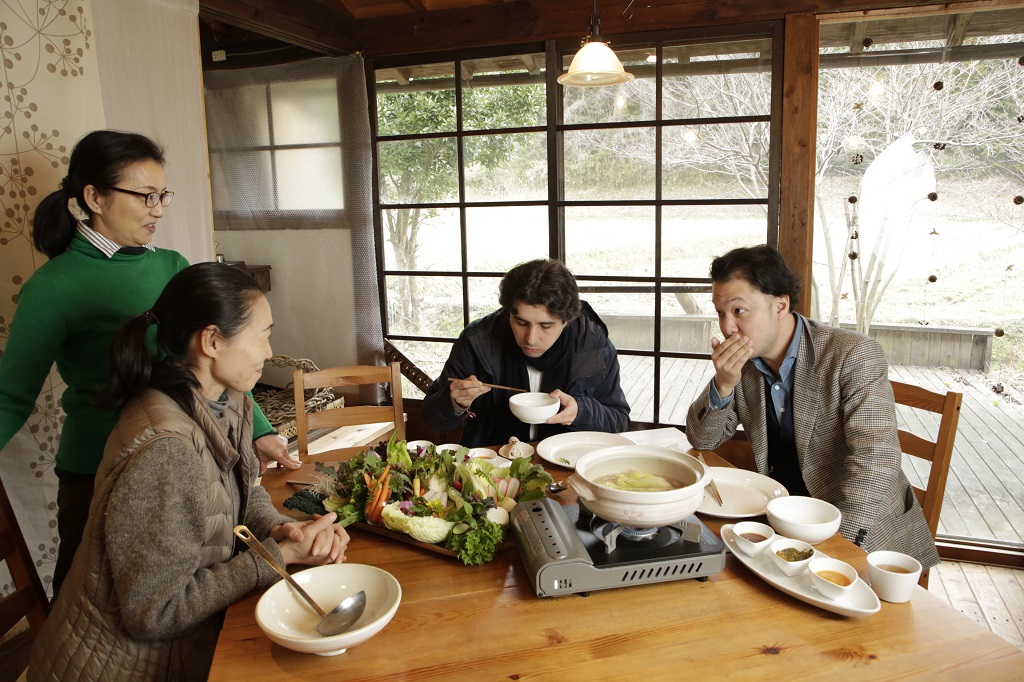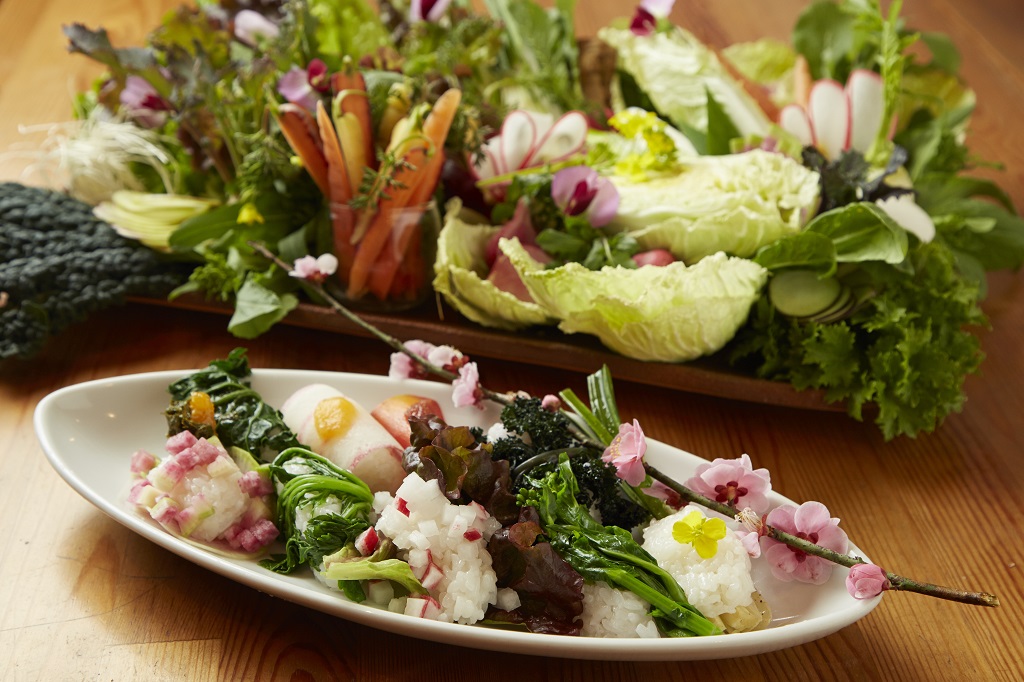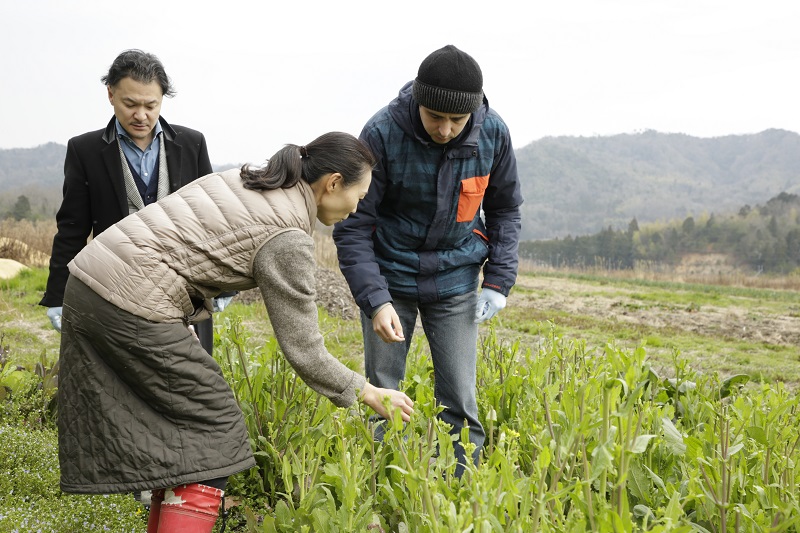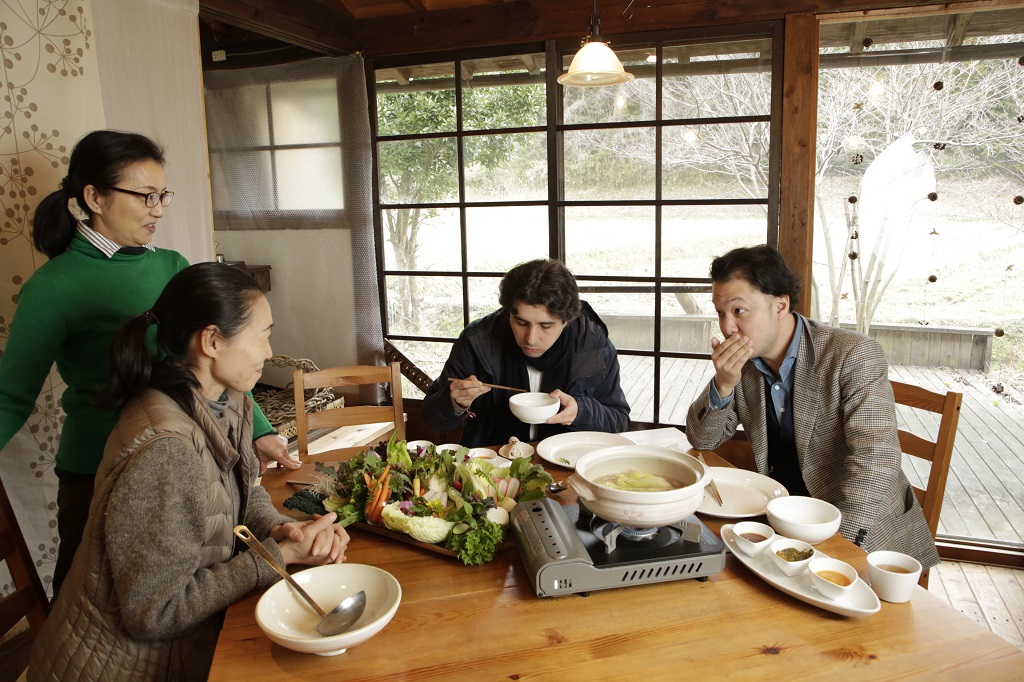 Harvest and eat organically grown vegetables fresh from the living earth, in the Japanese countryside of Kyoto by the Sea. Learn how the gifts of the land sustain the life of locals and prepare a unique, delicious lunch with the freshest vegetables.
HIGHLIGHTS
Visit Kyotango City in Kyoto by the Sea and learn about the life of local farmers
Tour an organic vegetable farm and connect with the blessings of the land
Harvest a variety of delicious organic vegetables with your hosts
Prepare a healthy lunch of unique vegetarian dishes with the freshest of produce
Relish the wonderful taste of Kyoto's eco-friendly cuisine in a relaxing rural atmosphere
Kyoto by the Sea is the northern part of Kyoto prefecture facing the Sea of Japan. Designated as one of the food heritage sites in the Savor Japan program by the Ministry of Agriculture, Forestry and Fisheries, this rural area offers rich gastronomic opportunities supporting modern tendencies of a healthy lifestyle. On this tour, you will visit one of the most eco-friendly farms in Kyotango City, and eat a delicious lunch prepared with organically grown vegetables.
One of the highlights of this farm tour is the hands-on agricultural experience in which you will go out into the fields and connect with the land. Here you can touch, taste, and smell the growing and freshly picked produce, to truly appreciate the gifts of the land. No agricultural chemicals or artificial fertilizers are used on this farm, where vegetables popular in Japan are grown in harmony with nature.
On this tour, you'll pick fresh organically grown vegetables that you will prepare in a rustic rural kitchen. You may be surprised to discover that the flowers of many popular vegetables are edible as well.
You will then make a delicious lunch using the expertise of the local farmers and their particular cooking techniques. Learn about vegetable arrangement, and make your own vegetable sushi or a vegetable shabu-shabu with original sauces. At the end of the tour, you'll visit a local supermarket specializing in quality locally made products to buy a souvenir of your choice. The large selection includes botamochi sweets, tea, blueberry jams, black garlic, rice, sake, etc.
NOTES:
- Minimum 2 participants is required to join this activity. (10,800 JPY per person)
- Children 6 years old and under are free.
- This activity will not be cancelled on rainy days. In case of rain, the farm activities will be held inside a greenhouse.
- In general, vegetable sushi will be provided during summer months while vegetable shabu-shabu will be offered in colder months, but if you have a specific request, please let us know when you book.
- If you wish to include meat or fish to your lunch, please request during booking. Extra costs will apply.

AVAILABILITY:
This tour is available on weekdays between April and November
ITINERARY
11:51 am – Meet your host at Kyotango-Omiya Station.
12:15 pm – Visit the farm and have a welcome drink. Explore the farm and get in touch with the organically grown vegetables through picking, smelling, tasting.
1:30 pm – Prepare lunch with local vegetables. You can cook vegetable sushi or vegetable shabu-shabu and learn in detail about preparing sauces and arranging the vegetables. Eat lunch after you prepare it.
3:30 pm – Souvenir shopping at local supermarket Itotome.
4:30 pm – Return to Kyotango-Omiya Station (catch the train back at 4:42 pm).
Book online:
https://www.govoyagin.com/ja/activities/japan-kyoto-organic-farm-tour-and-cooking-class-kyoto-by-the-sea/10787