Totogen Restaurant (Maizuru)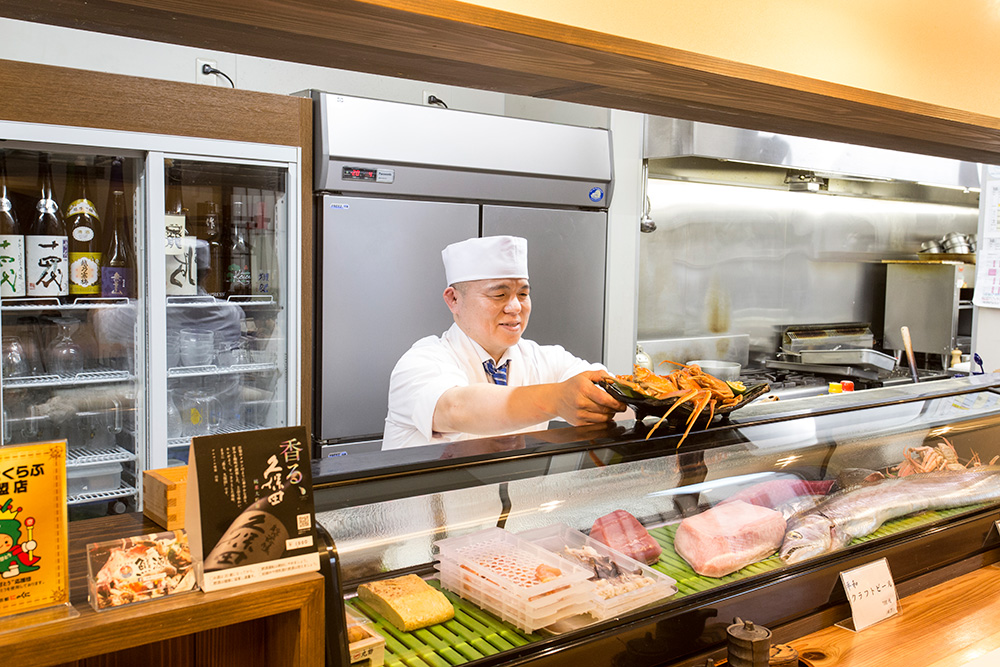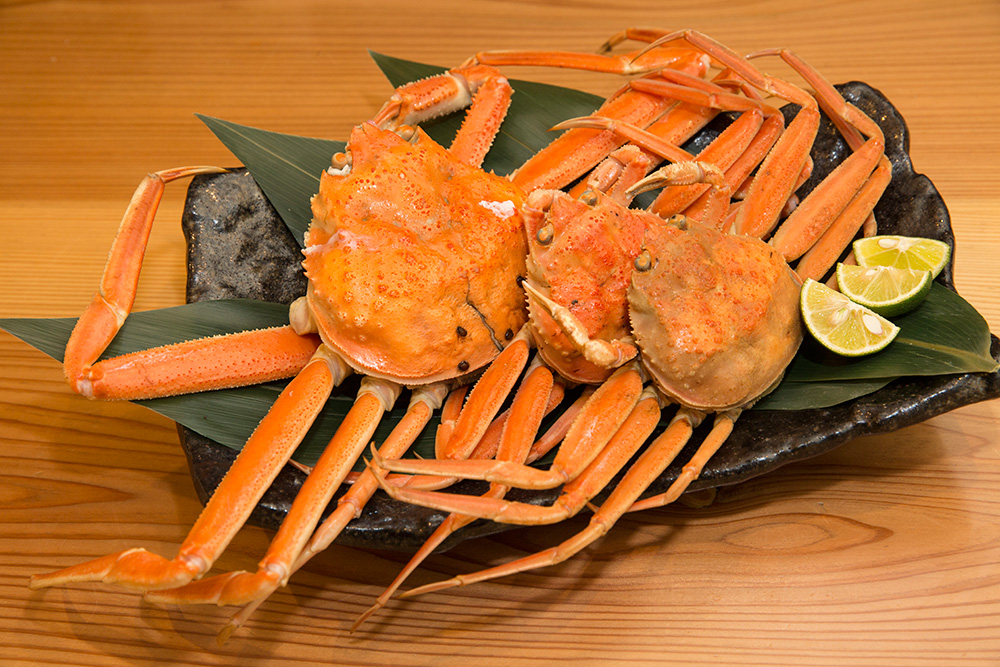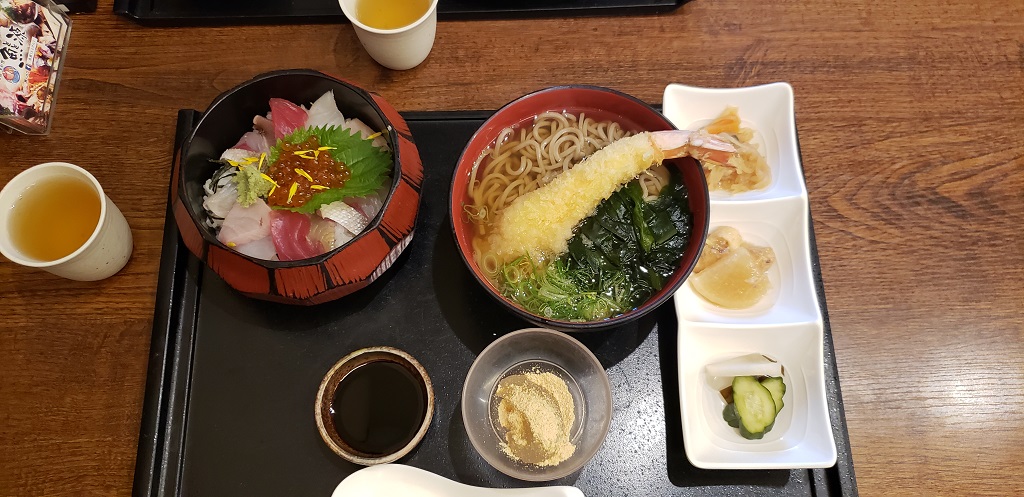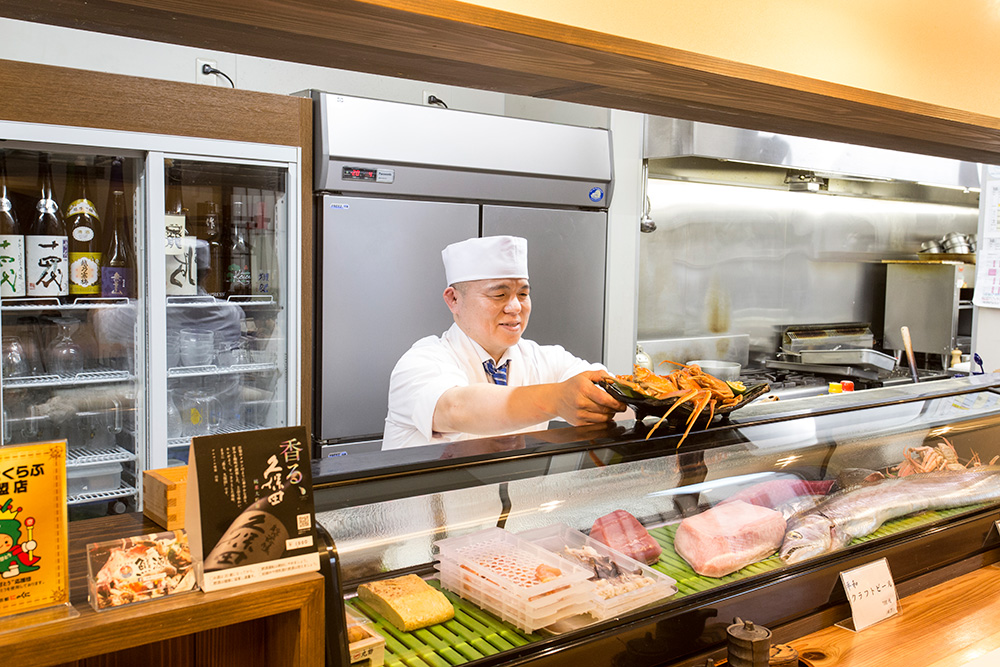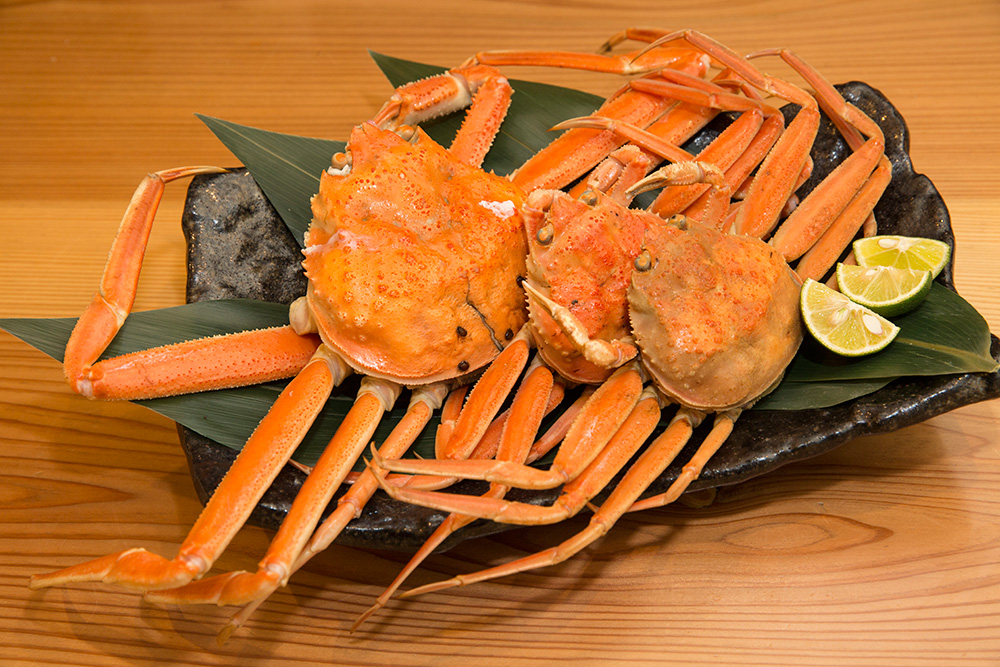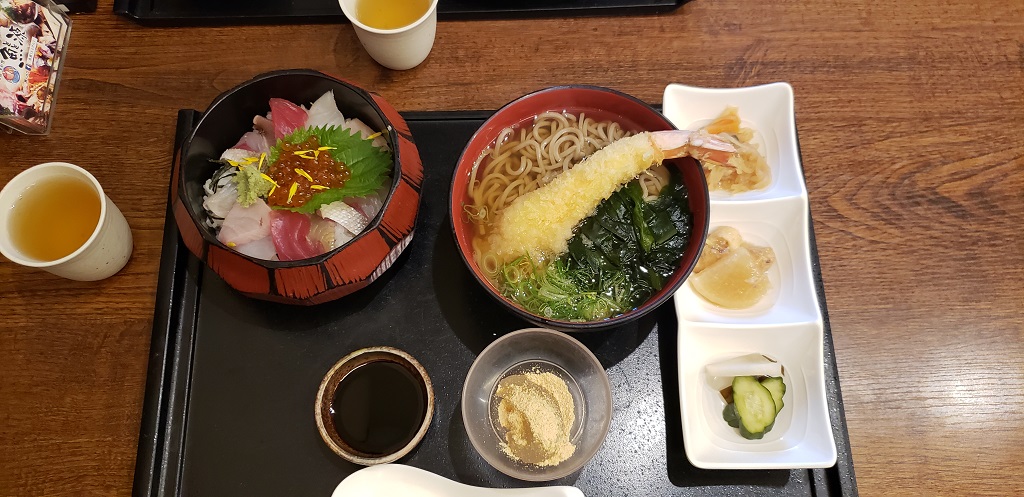 Located within walking distance from Nishi-Maizuru Station (which is also a 10 minute shuttle bus ride from Maizuru Port where cruise ships dock), this restaurant specializes in fresh seafood sourced locally and directly delivered to the restaurant from Maizuru port. The restaurant has two floors, sushi-counter bar seating on the first, and sit down dining with tables on the second floor. There is a variety of menu options, sashimi, fresh seafood rice bowls, set menus, and much more than fish for those who want to branch out.
Reservations are necessary in advance.
Maizuru Sakana Tabedokoro (Maizuru Sakana Cooperative member)
※Maizuru Sakana Coop is a wholesale marketplace handling fresh seafood products.
TEL: 0773-77-5534
address: Kyoto-fu, Maizuru-shi, Hikitsuchi 263-18
hours: 11:00-14:00, 17:00-23:00
closed:Tuesday
specials:
Seafood bowl (regular) 1,200 yen
Seafood bowl (extra special) 2,500 yen
Totogen's daily special course 3,000 yen and up
parking: 7 spots