Tsuruya Shokudo Restaurant (Miyazu)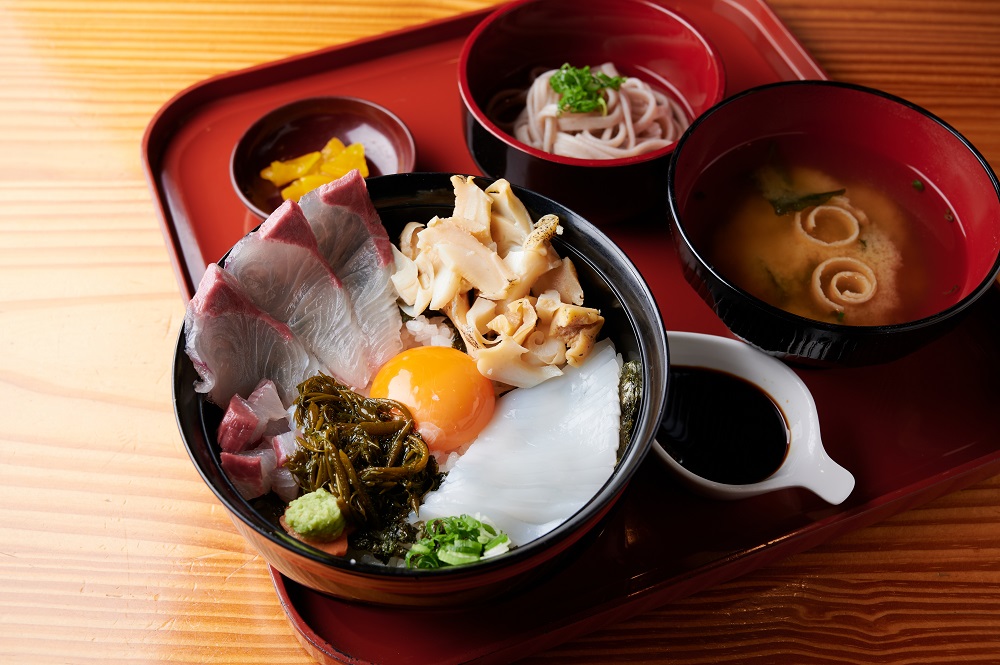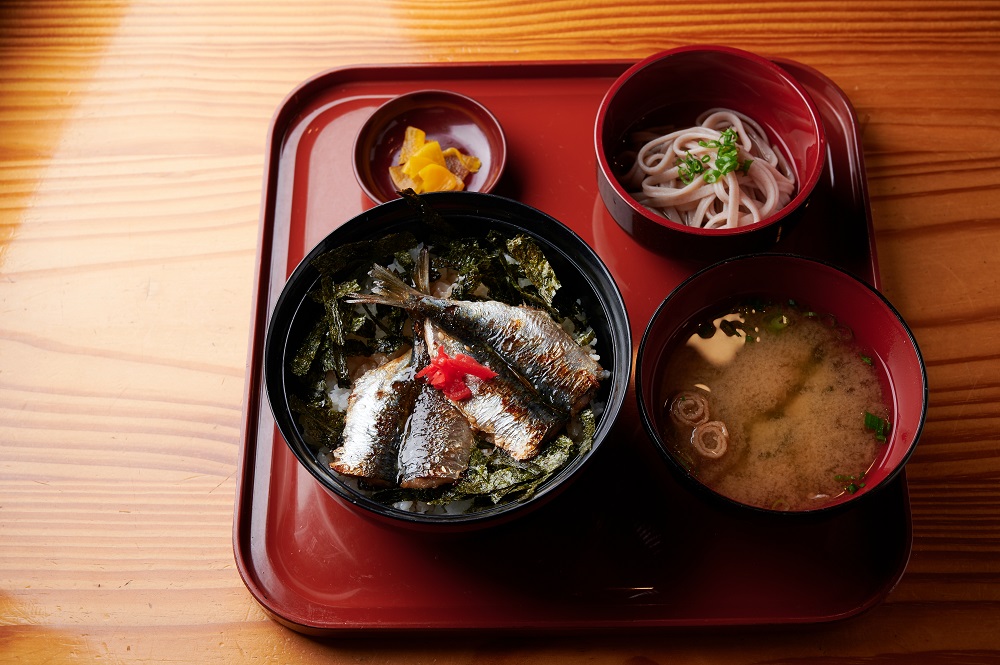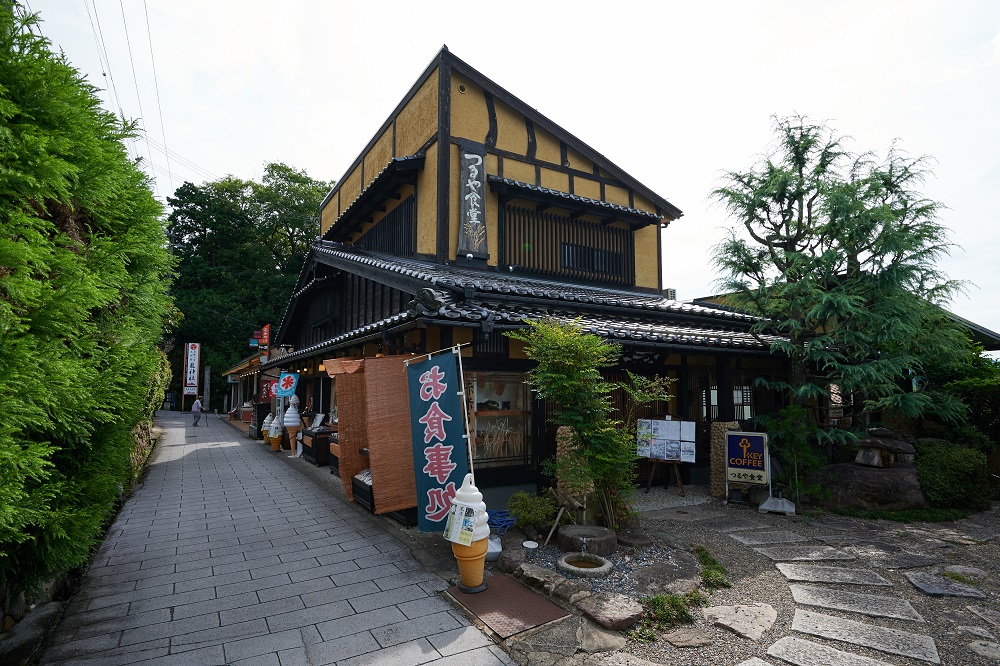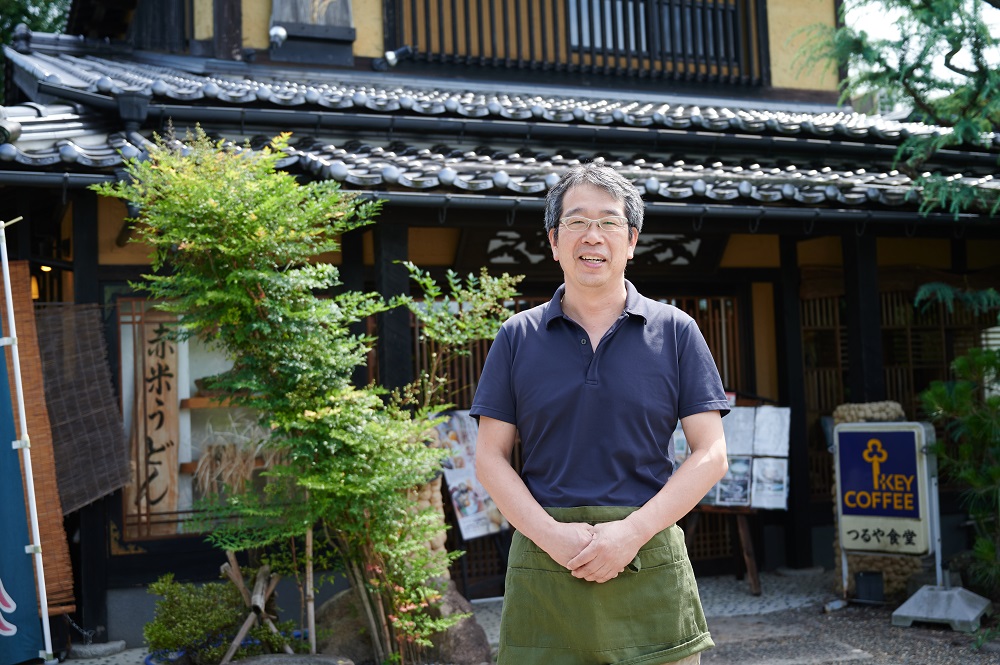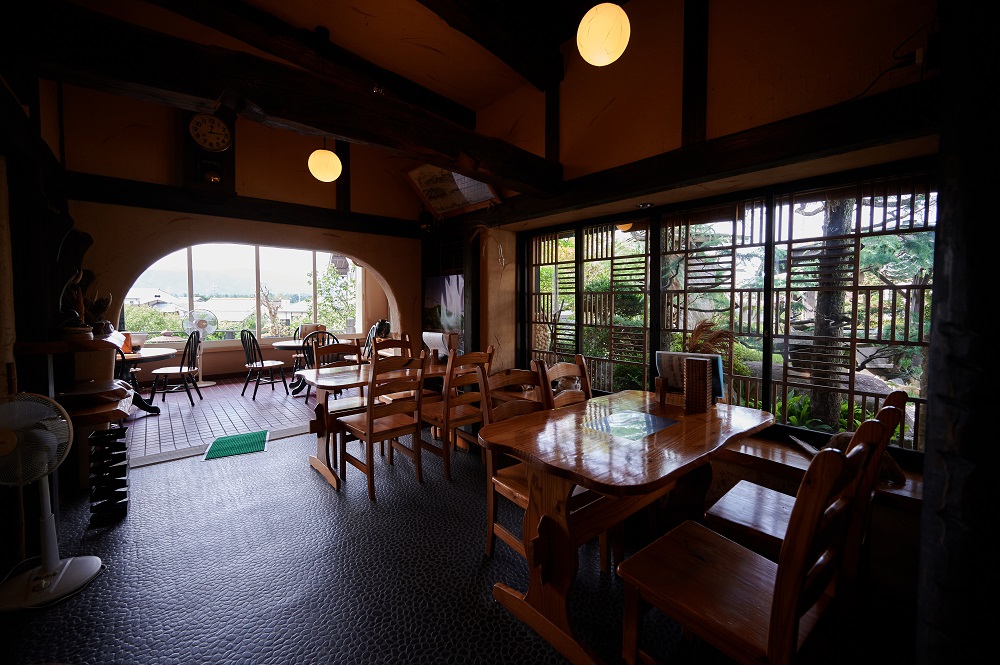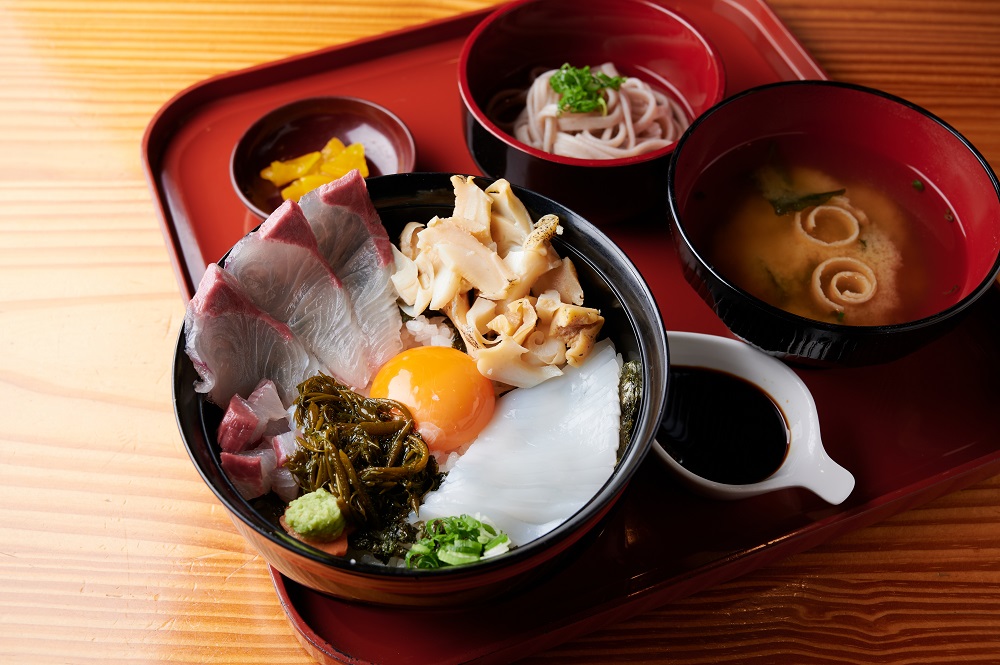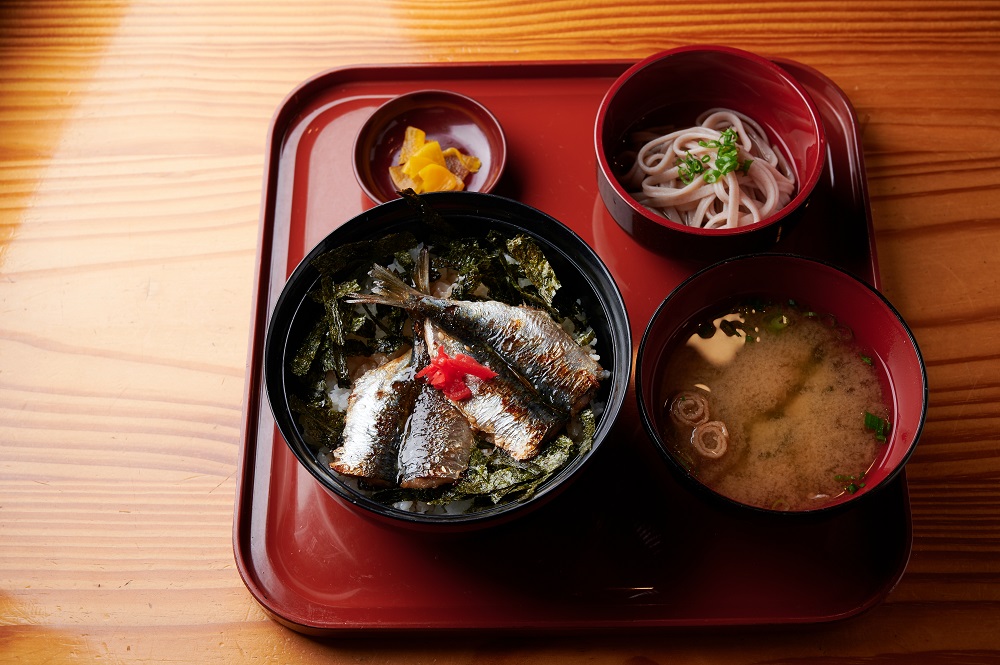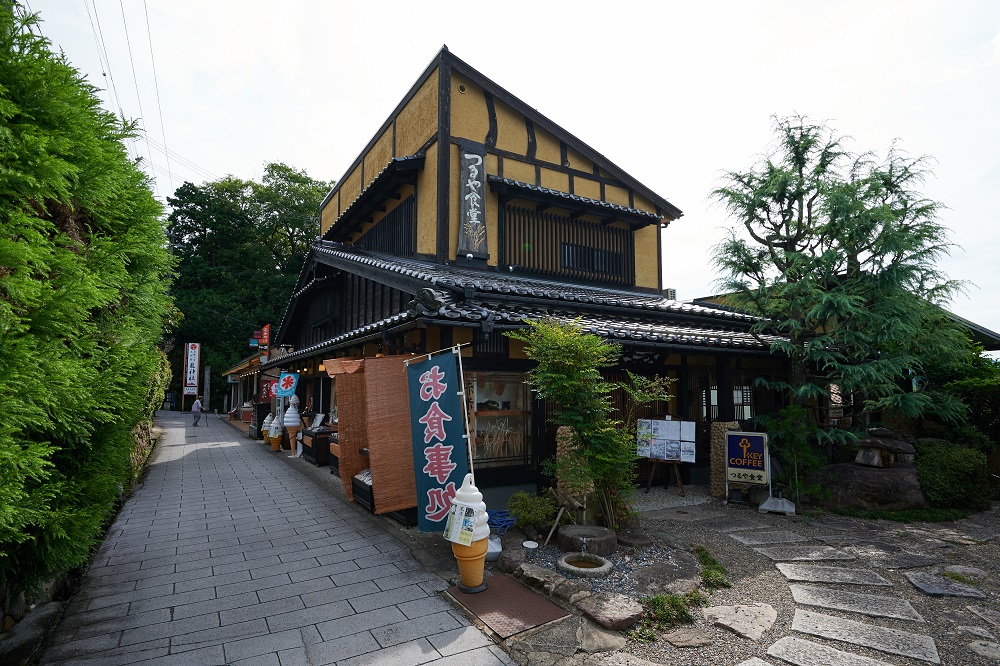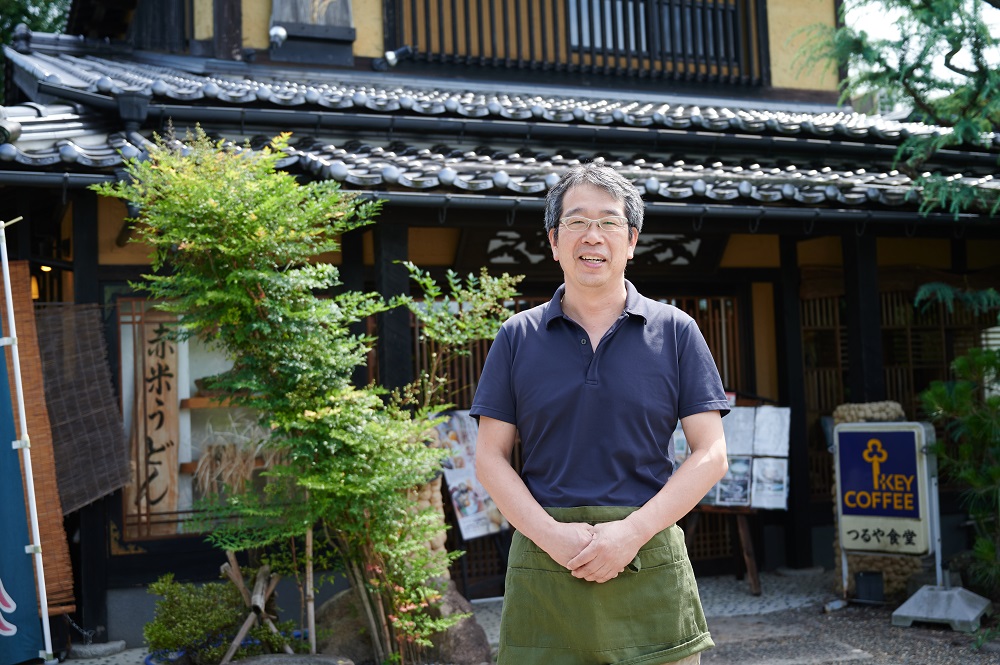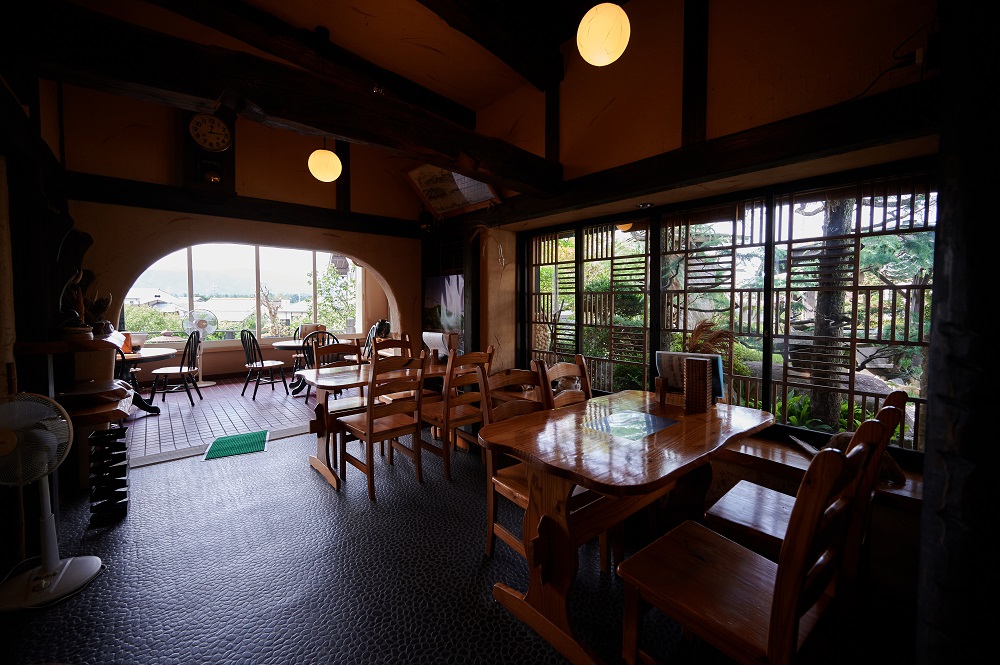 This restaurant is committed to fresh local seafood and is a member of the KYOTO BY THE SEAson: cuisine, "seasonal fare" cooperative.
Tsuruya Shokudo is a traditional Japanese-style restaurant that serves a variety of dishes, including red udon and purple soba for customers who want to try something new (and still utilizing local ingredients). The restaurant is conveniently located on the stone street that leads between Motoise Kono Shrine and the Kasamatsu Park cable lift.
*Among the seafood offerings are locally sourced seasonal squid.
TEL: 0772-27-0114
address: 848 Nakano, Miyazu, Kyoto 629-2232
hours: 8:30~17:00(last order 16:30)
closed: no pre-scheduled holidays
specials: Tango "Jewel" rice bowl 1,650円
The "jewels" of this local seafood rice bowl are Kyoto by the Sea specialties, such as fresh seasonal seafood, local rice, and other local foodstuffs.
We also recommend the red udon, made using local Tango Ancient Rice.
parking: 5 spots