Sacred Power Spot and Dragon Lantern Cedar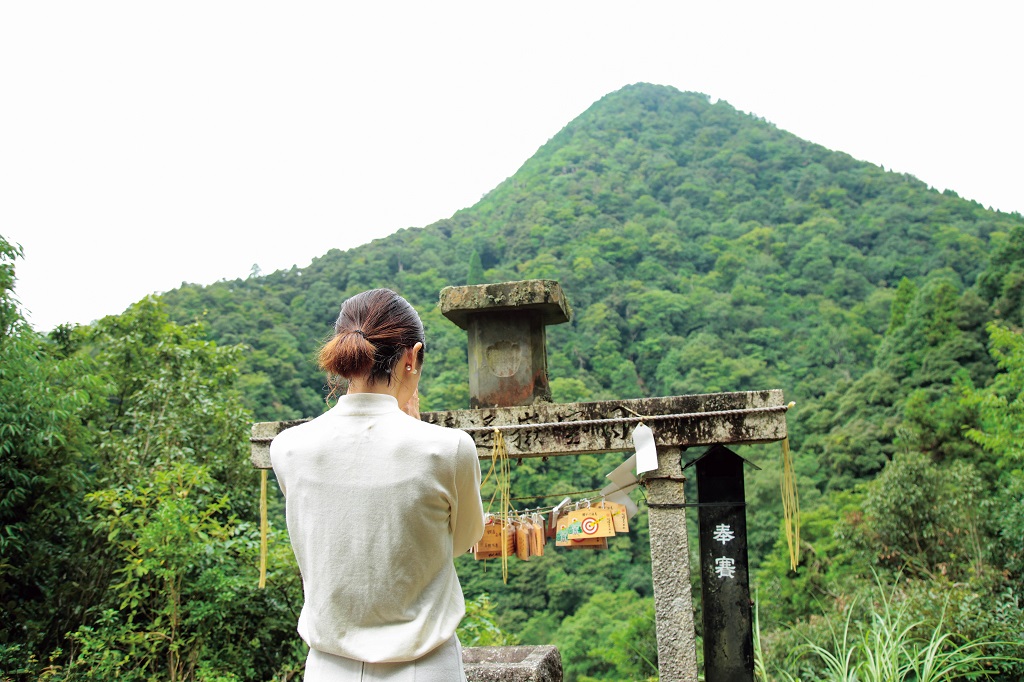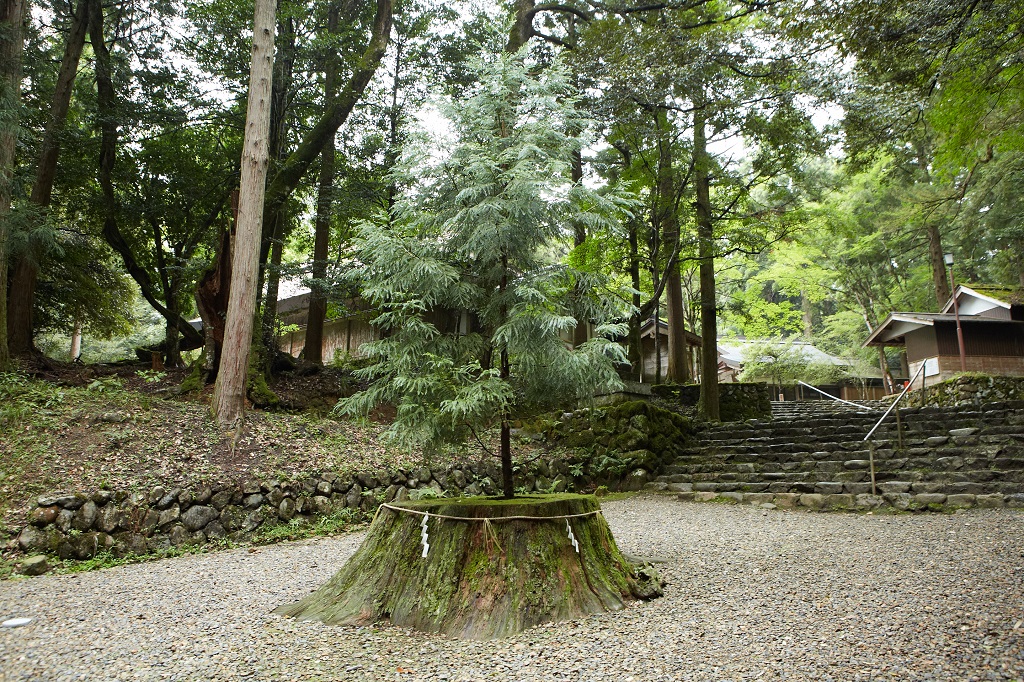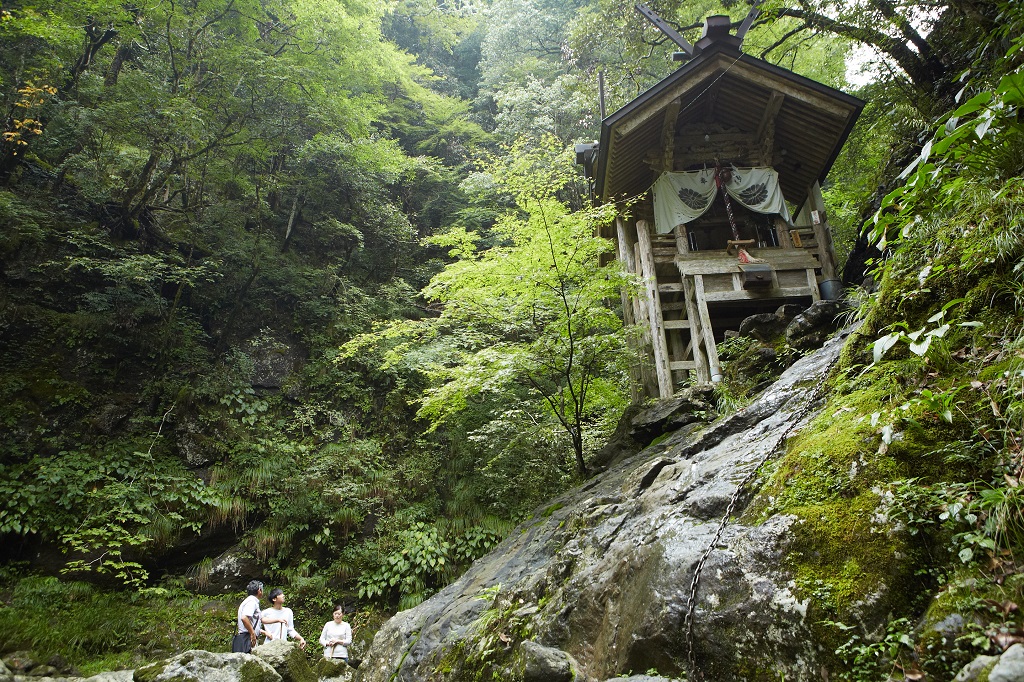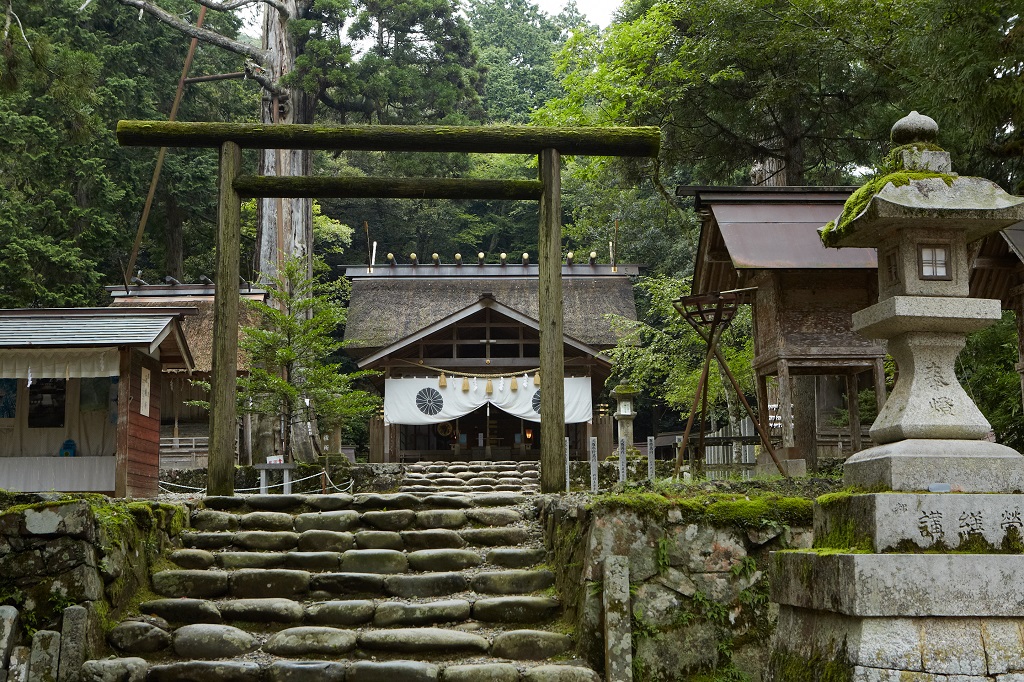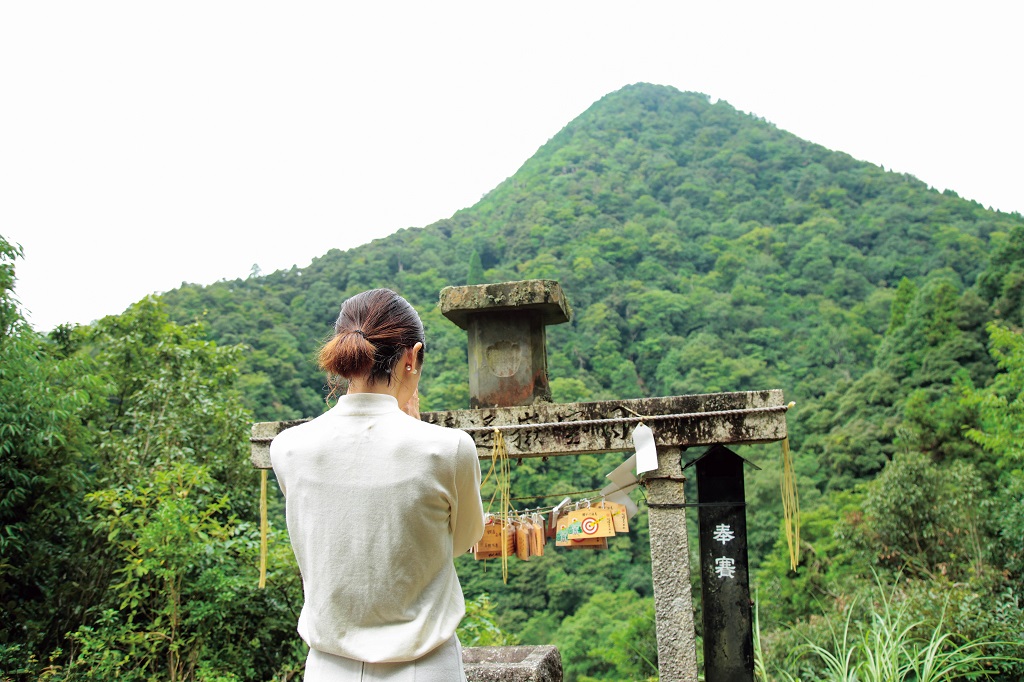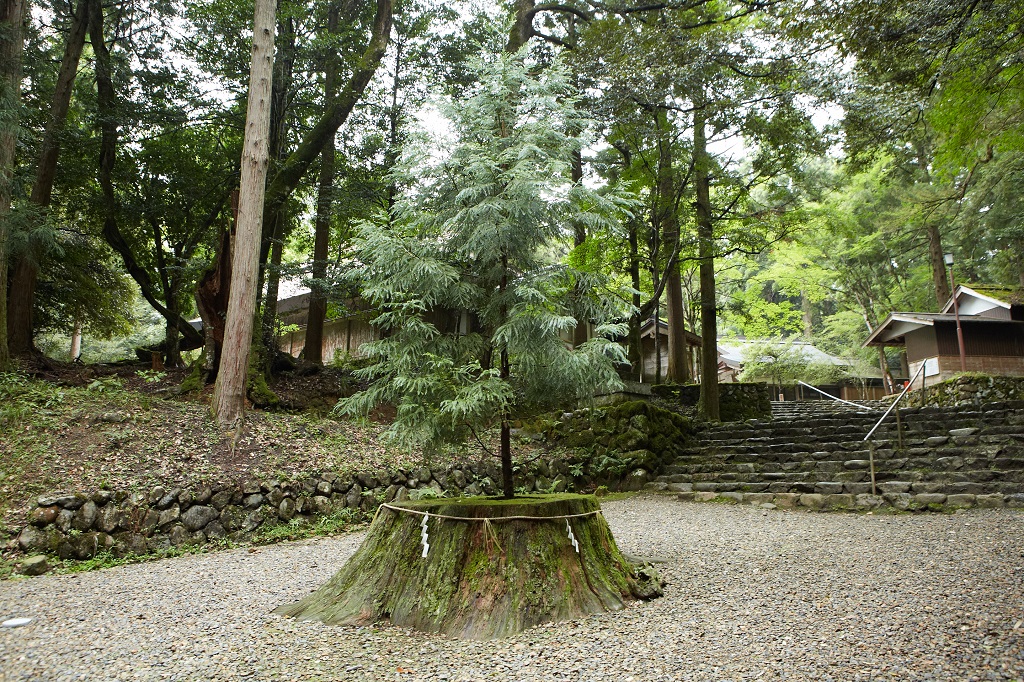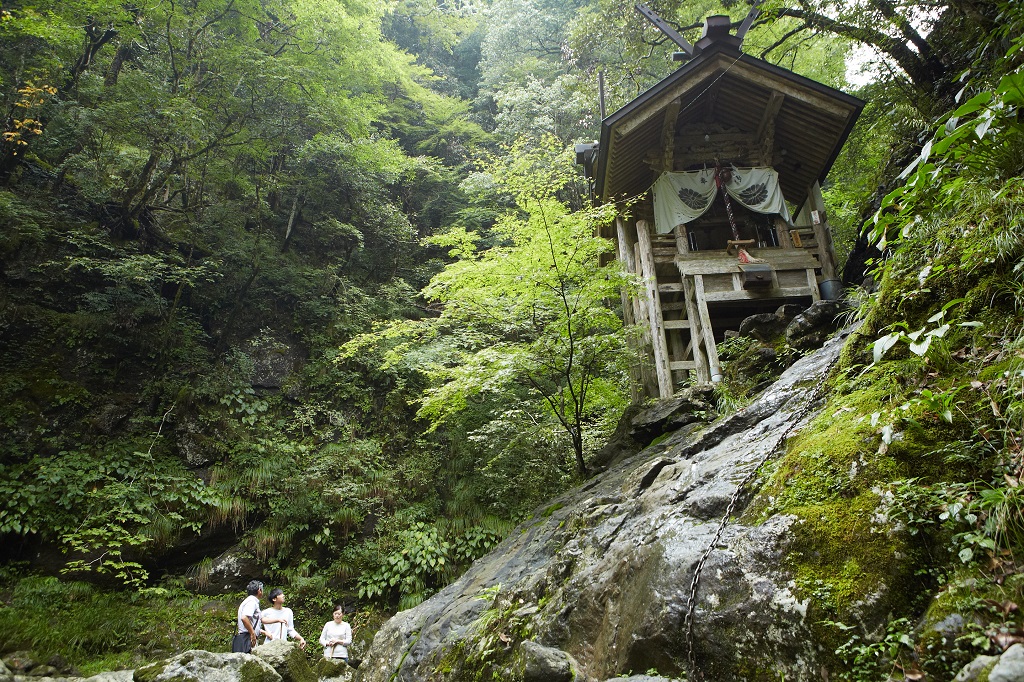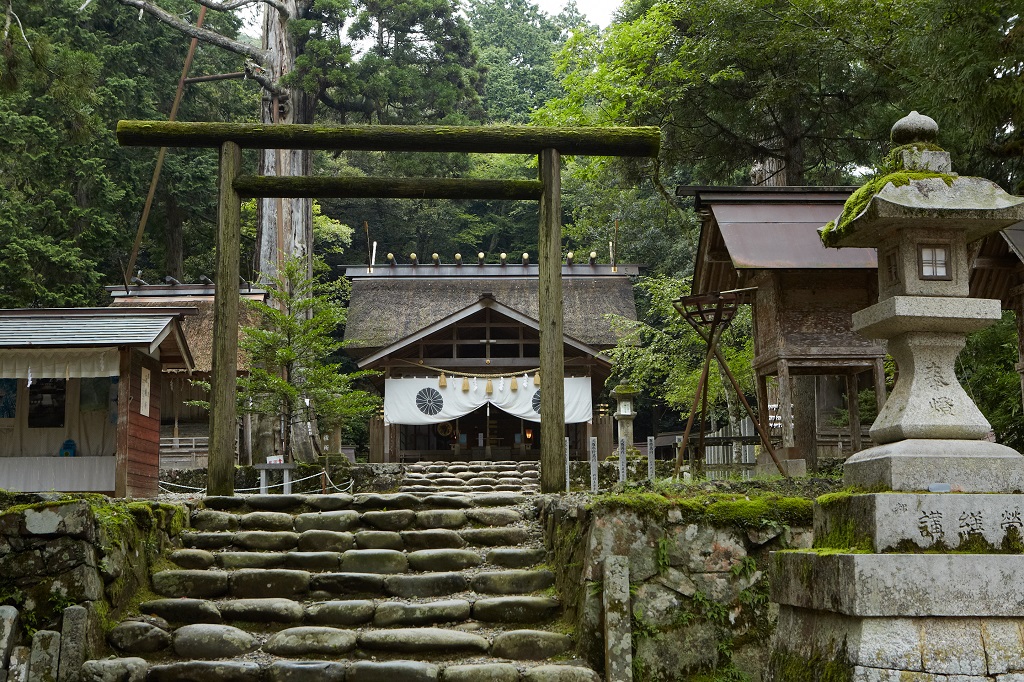 The Three Moto-Ise Shrines and Mt. Himurogadake (Fukuchiyama)
Though Japan is more than 60% forests, a majority of them have been explored. But there is one forested mountain in Fukuchiyama that has not only remained unexplored since ancient times, it has been prohibited to set foot on the mountain. It's called Mt. Himurogadake, and perhaps the reason why people have been hesitant to tread on it is because they believe it's sacred. Some people refer to it as Japan's pyramid, because of its nearly perfect triangular shape. But its more likely that it was first declared sacred because of something quite mystical that occurs. On the day of the summer solstice, the sun goes down over the highest point of the mountain. This coincidence is so incredible that many don't believe that it is mere chance, and so the area is designated as a power spot. On the trail that passes in front of the mountain, a spiritual spot has been erected, and you can see the sun appear over the mountain and commune your energy with nature. If you are lucky enough to be in the area on the summer solstice, you are in for an unbelievably spiritual experience.
In this same sacred area are the three shrines of Moto-Ise. Based on the previous explanation, its not wonder that the Moto-Ise Naiku Kotai Shrine is where the sun deity was enshrined in the past. And in fact, this shrine predates Mie Prefecture's Ise Grand Shrine by 54 years. The shrine was built in the same architectural vein as the Ise Grand Shrine, with a thatched roof that blends well with the forest its hidden within. Beside the shrine is a 2000-year old sacred tree, called the Dragon Lantern Cedar (Ryuto no Sugi), as well as 83 small shrines, 2 subordinate shrines, and a black torii gate made of logs with bark in the ancient style.
If you follow the trail deeper into the forest, you'll begin to hear the sound of running water. A set of stairs will take you down to the riverside where the Amanoiwato Shrine is built on a clear mountain stream at the base of Mt. Himurogadake. The shrine is built high on a rock, and to reach it you must climb the rounded face with the help of a chain.
This is an experience for communing with nature, and to look within yourself for the spirituality that is always there, but not often given voice. This is a spirituality that transcends religion, something that can be felt when experiencing how societies have lived within nature and not against it for millennia.